30 Dec 2022
Ethernet wiring in my home (office) was layed out by the previous owner and has been unreliable at times (contrary to what a wired connection should be).
Decided as a sabbatical project to both load-balance my internet connection and improve the reliability of the network.
For the first part, see !home-office/internet-load-balancing
Pulling new cables was a pain - had to have a specialist come over to help.
See !home-office/wiring.
Notes here on the network part.
RJ45
Use "Modular RJ45 Plugs with Load Bar".
!helpers/rj45
Patch Panels
Best way to connect the cables running through the walls with the router and switches at the different levels.
Originally went down the path of terminating each installation cable with a RJ45 but the Cat 7 installation cables lack flexibility and the RJ45 are bulky.
Now it makes sense to me why server cabinets always have patch racks.
Installed:
Installation
Impact Punchdown Tool, 66/110 Blade - VDV427-300 | Klein Tools - For Professionals since 1857
kleintools.com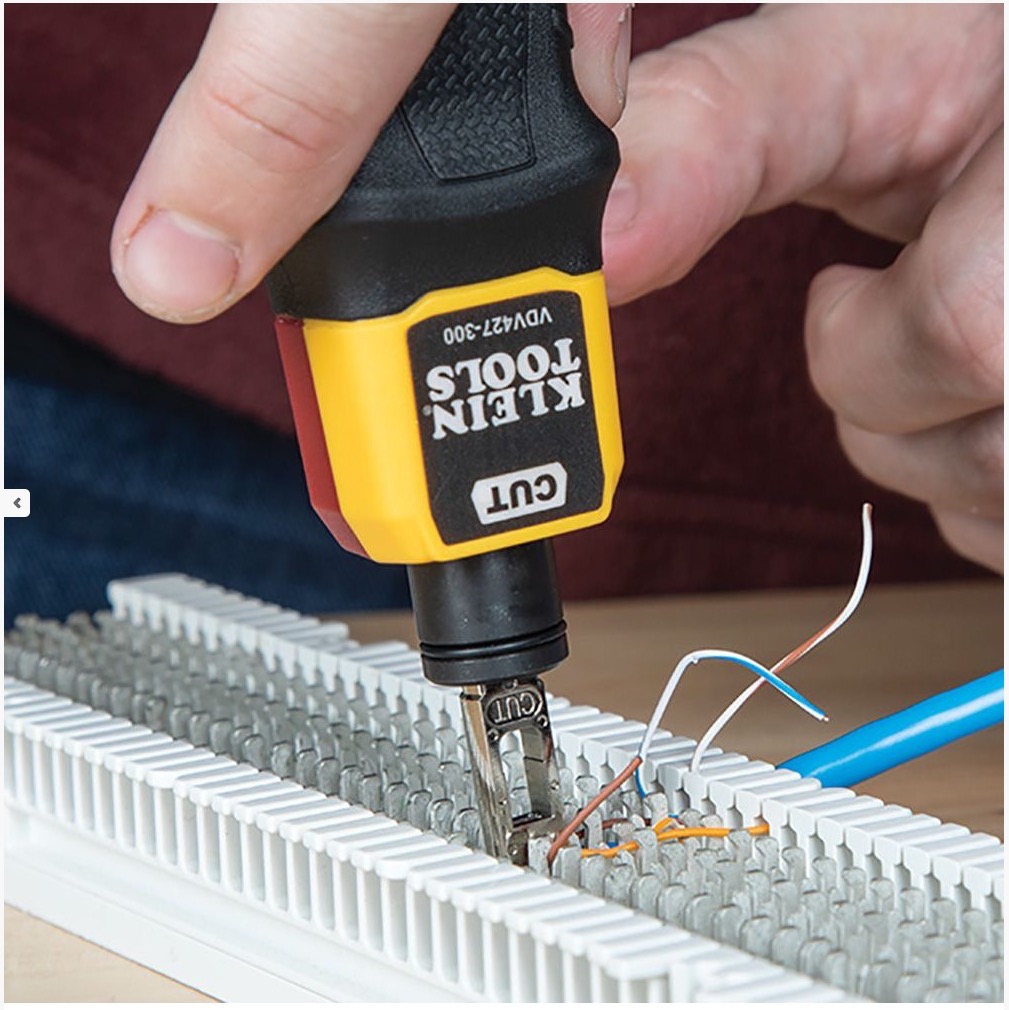 What Is the Difference Between a 66 Punch Down Block and a 110 Punch Down Block?
Punch-down tools come with the label 66 or 110 (or both). I was curious..
It appears that 66 is the older standard, mainly for electrical patches, and 110 is the newer standard, mainly for data patches (my need here).
The Klein Tools punch-down tool I bought is 66/110 - and clearly indicates that the HIGH setting should NEVER be used for 110 blocks.
https://www.reference.com/world-view/difference-between-66-punch-down-block-110-punch-down-block-4753f1c36d239bc2
Switch
Changed some old Netgear switches to Unifi switches.
Beyond just upgrading for the sake of it, the Unifi switches can be managed from the Unifi controller (like the router & Access Points)
Ubiquiti UniFi Switch 8 (US-8-150W) !home-office/ubiquiti
Router
Ubiquiti Dream Machine Special Edition (UDM SE) !home-office/ubiquiti
Access Points
Ubiquiti UniFi AP AC Lite (UAP-AC-LITE) !home-office/ubiquiti