Data from Quickmail, for cold emails:
Gmail: 74.5%
Outlook: 20%
Custom SMTP: 5.5%
Individual
Google Workspace / Gmail
Outlook
In our own tests, we've seen Outlook outperform Gmail by almost double. It even outperforms Gmail accounts sending to other Gmail accounts.
Quickmail.io
Zoho Mail
Tried a couple times to setup emails with custom domains hosted elsewhwere, but UX was confusing.
Gave up.
IONOS
Current provider, together with Google Workspace.
Doesn't seem to support DKIM though, which can impact deliverability.
Fastmail

Fastmail | We Respect Your Privacy & Put You in Control
fastmail.com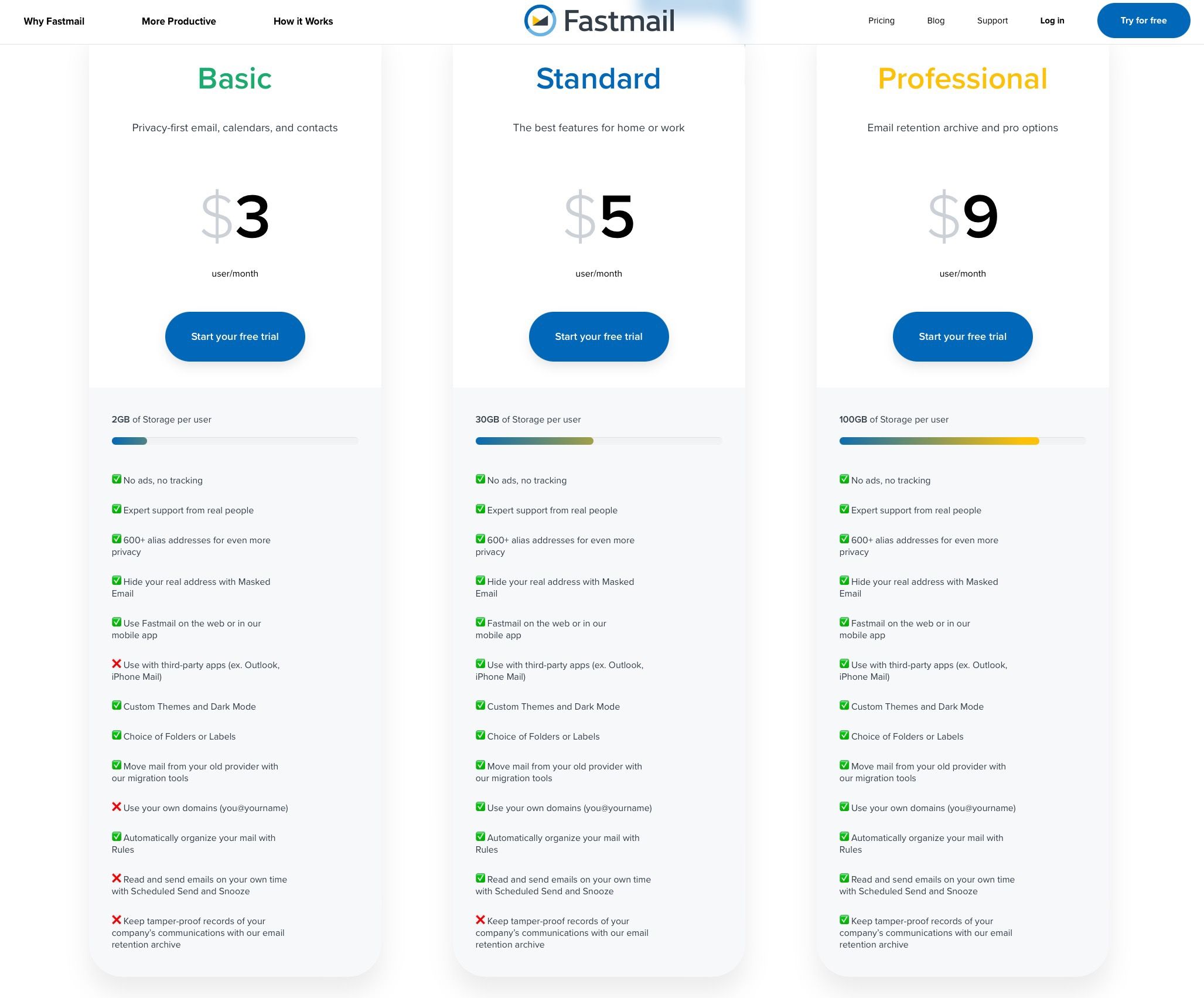 Protonmail

Proton Mail: Get a private, secure, and encrypted email account | Proton
proton.me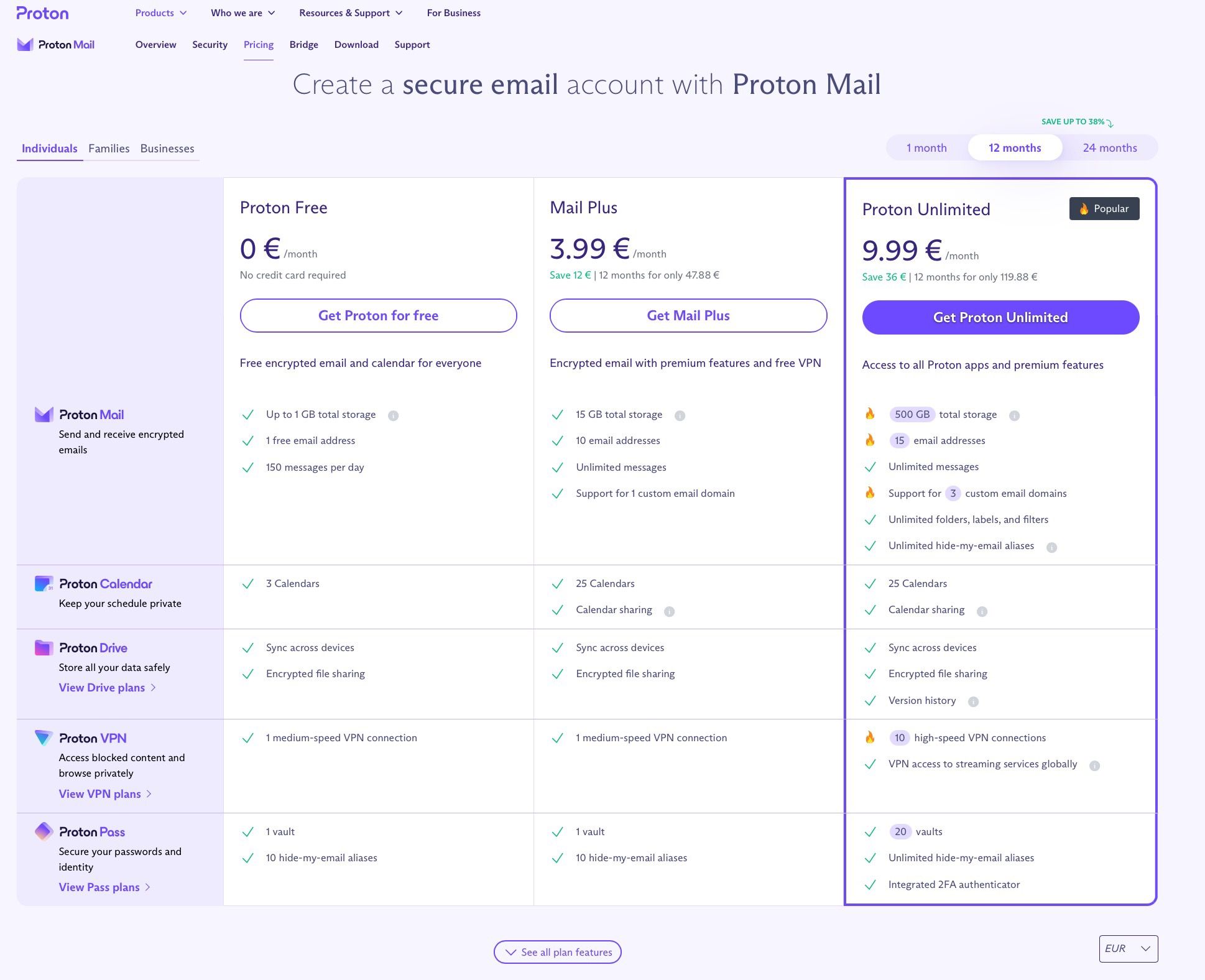 Mass emails
Mailgun
Have used in the past when building OfficeBots.
Good developer-oriented service, but more for transactional emails than sales emails.
Sendgrid
Mailjet
Amazon SES
Tried in the past. As all things Amazon/AWS, the UX sucks and makes you want to pull your hair out.
Postmark
Mailerlite
Mailshake
Mailchimp
Only for Marketing emails. Reports of accounts getting closed for sending cold emails.
Resources

What is the Best Email Service Provider (ESP) for Cold Email?
quickmail.io