Compensation Guides
Intrinsic
4 Jan 2023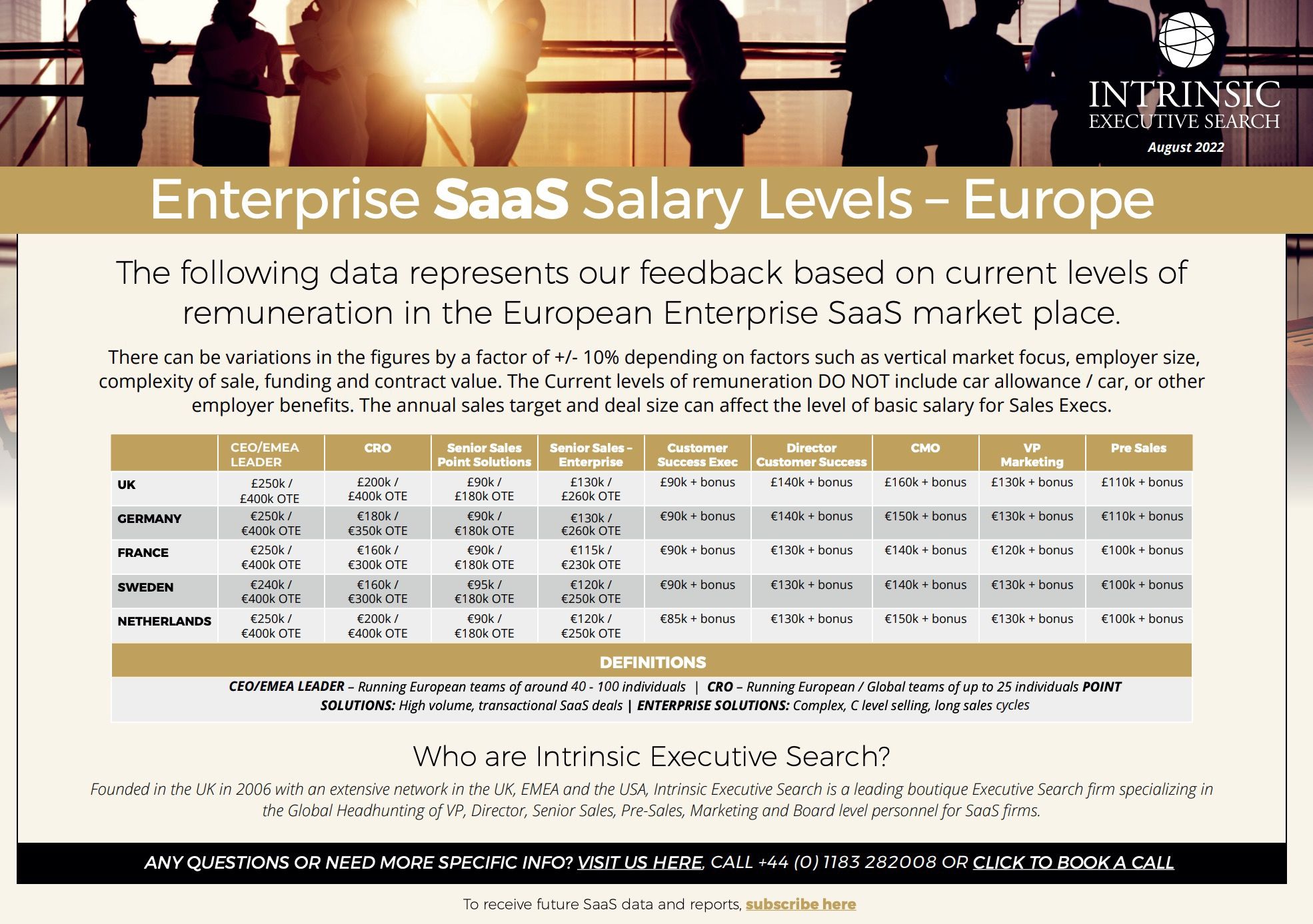 Enterprise SaaS Salary Levels – Europe
from: https://www.intrinsicsearch.com/
Betts Recruiting
12 Jan 2023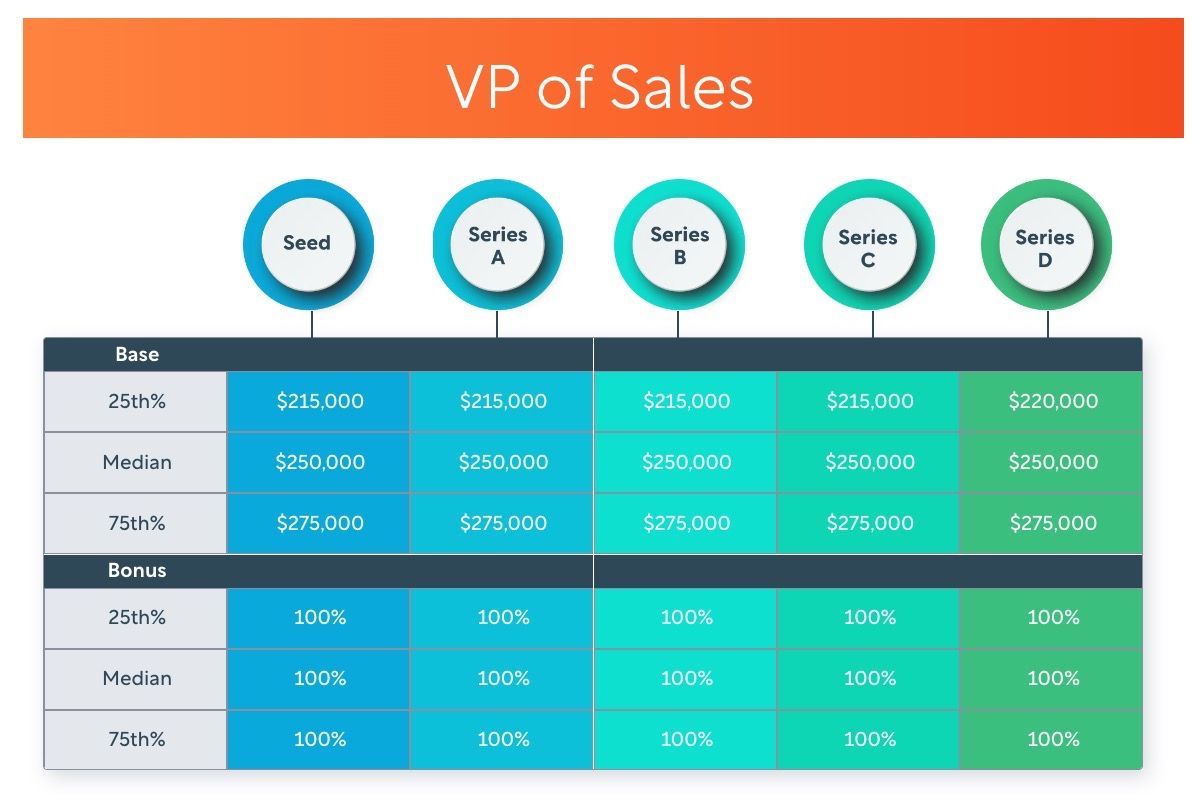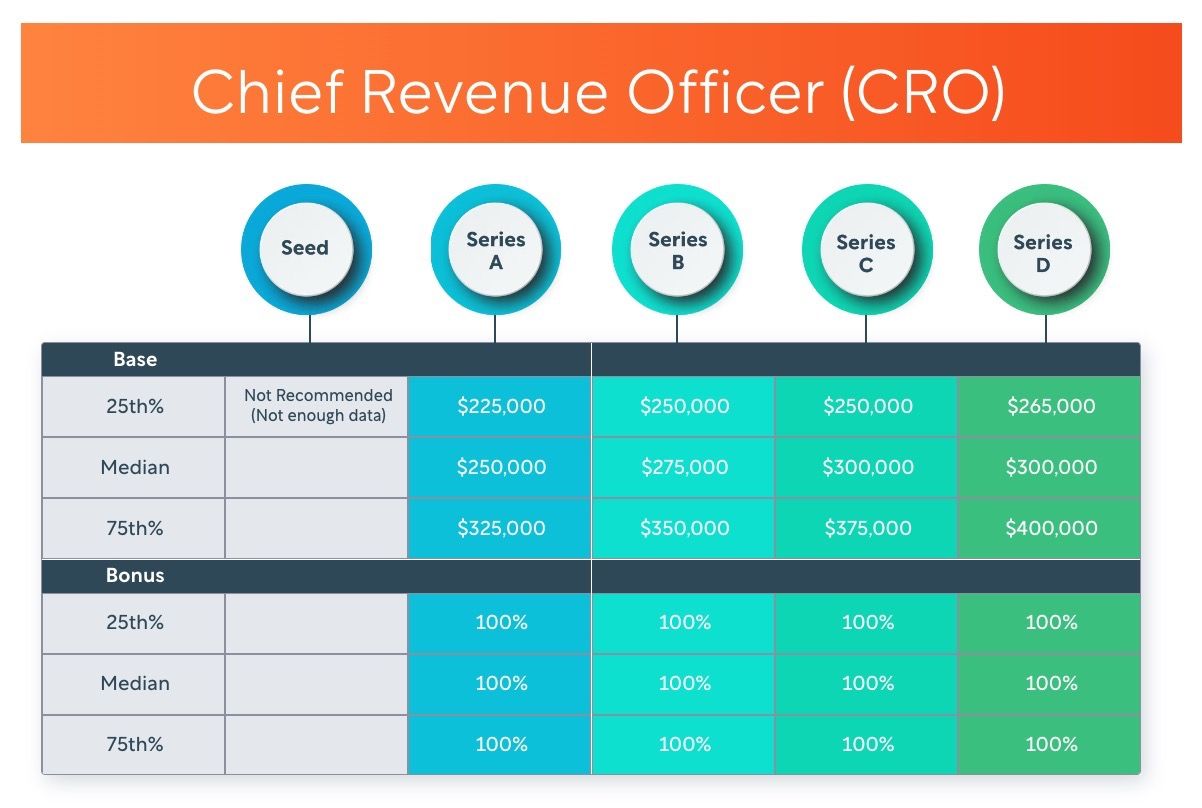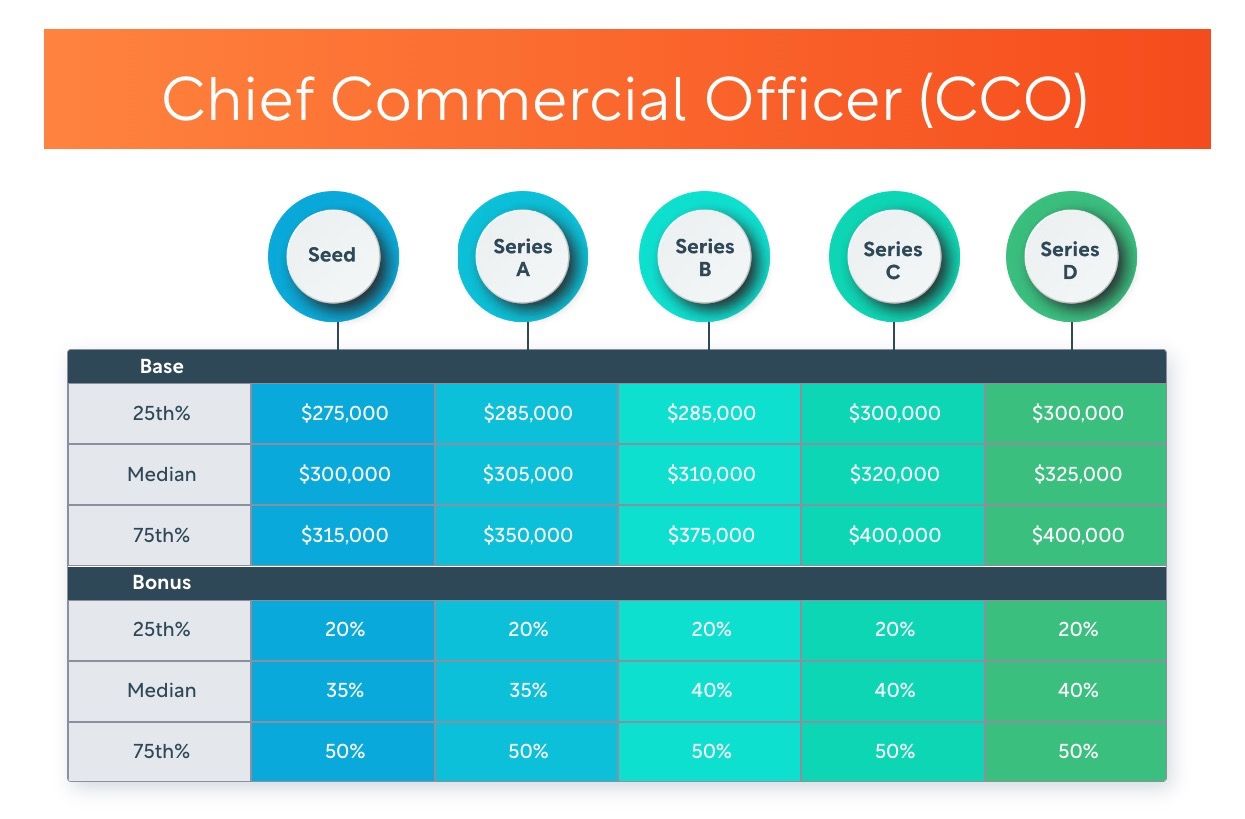 Source / visit for more:

Executive Compensation Guide
bettsrecruiting.com
Also Compensation Checklist:
from: https://insights.bettsrecruiting.com/scale-guide/part3/
Usurpo
28 Feb 2023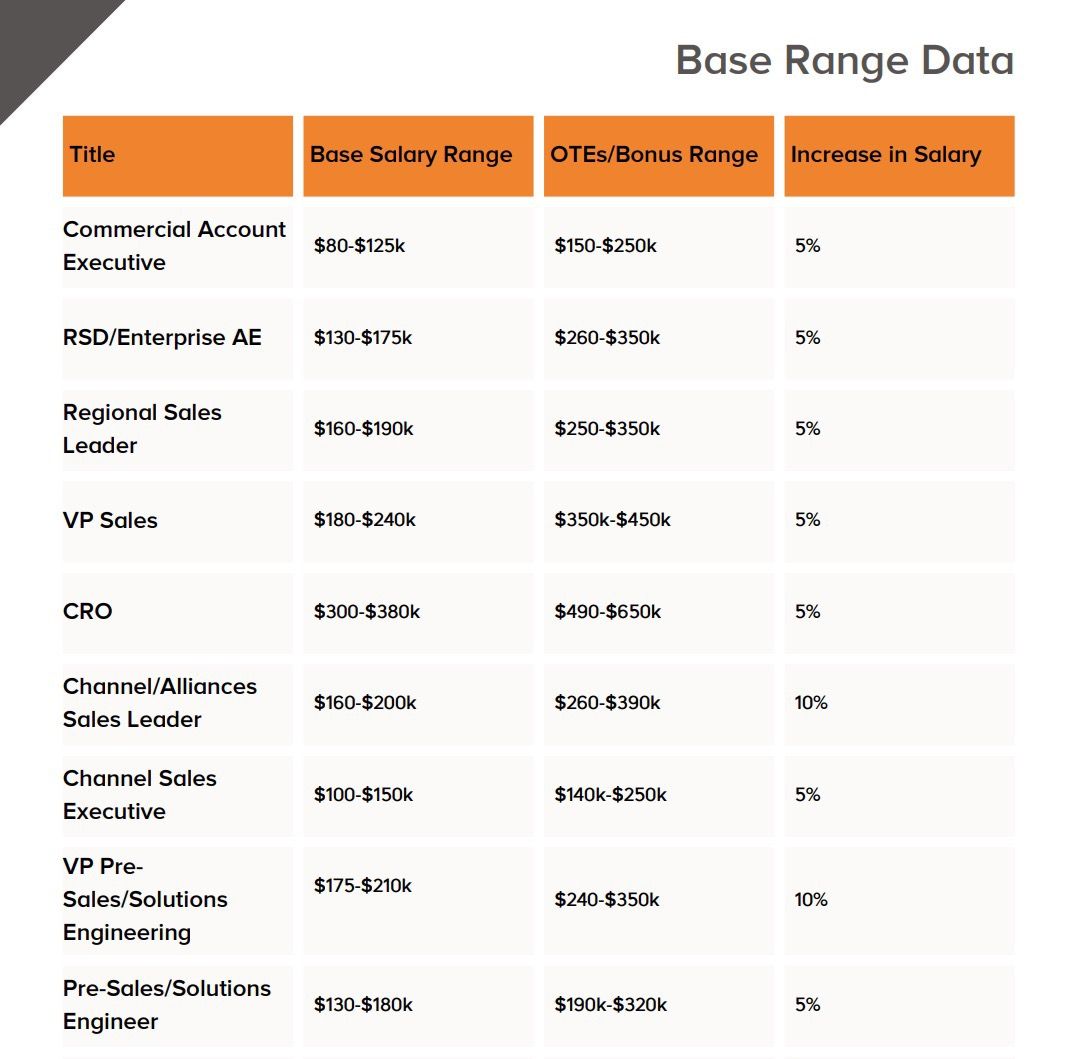 Usurpo SaaS Salary Survey Results 2022-2023
Recruiter feedback
20 Jan 2023
Very much stage dependant. Earlier stage is less cash, more stock and vice versa for later stage.
Generally for Sales VP / GM EMEA / CRO you can land £380k-£500k OTE range - very much dependant on above variables.
For experienced, I would expect around £450k average – for a senior GM and probably stage B, C…..
Recruiter
Kienbaum (German)

Compensation Portal
kienbaum.com