20 Jun 2022
In early 2021 I saw Lex Fridman on Youtube talking about his Kinesis Advantage being his favourite keyboard, and I was intrigued:
When I saw it I was immediately struck - it does not look good, to say the least, but so unusual (and I love different) and so... obvious.

I usually aim for products with beauty in my life. This one doesn't - but its clear productivity & experience benefits outweighed the design considerations for once.
At that time, I was typing fairly quickly, but in "hunt and peck" style - looking at my keyboard often (most of the time?).
Going for this split keyboard would mean learning touch typing - and I'm always up to learn new skills. So...
!learning/touch-typing
Since then, I'm fully touch typing and I feel "connected" with this keyboard. It's a weird feeling. I can't see myself using any other kind of keyboard anymore.
I believe the unique layout of the keyboard also helped me go to 100% touch typing fairly quickly, as it is designed for it - see below.
Kinesis Advantage 2
The Advantage was first introduced in 1992.
what makes it so good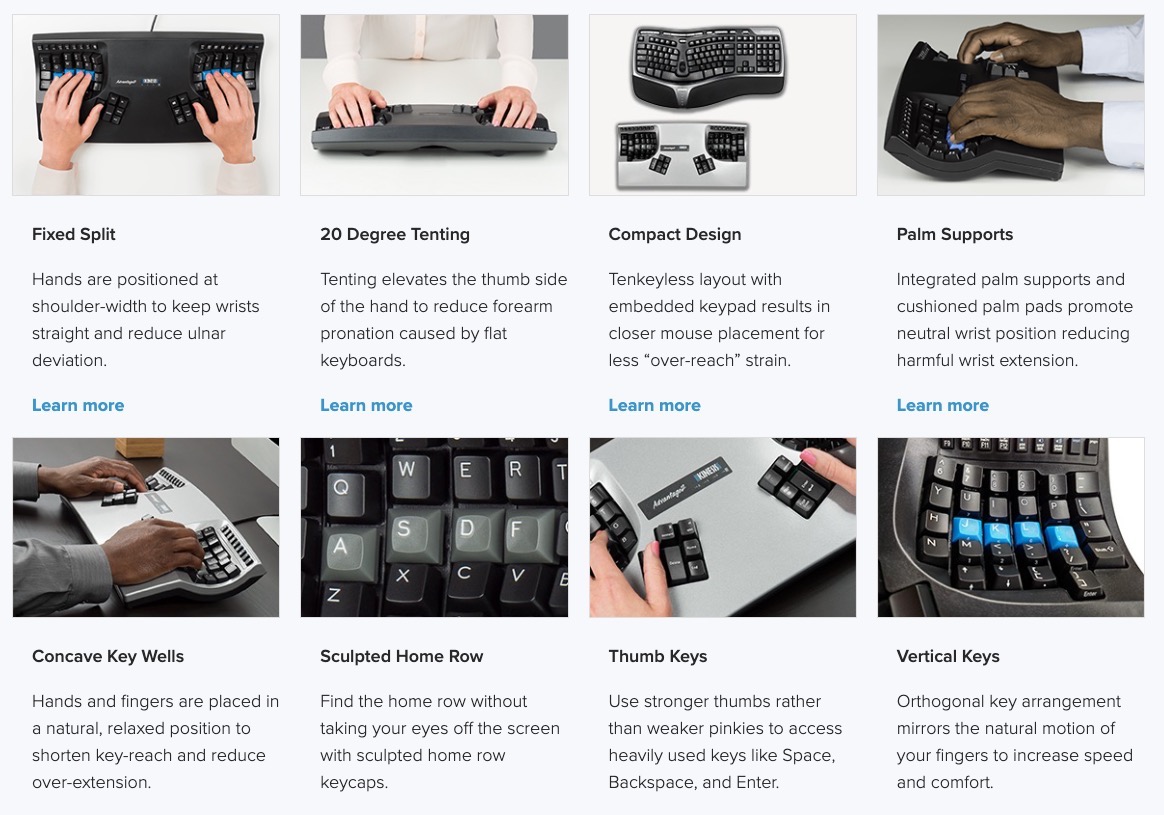 User Manual
Kinesis Advantage 2 Quick Start Guide
Kinesis Advantage 2 User Manual
Resources
Next buy: Kinesis Advantage 360 Pro
Coming out soon.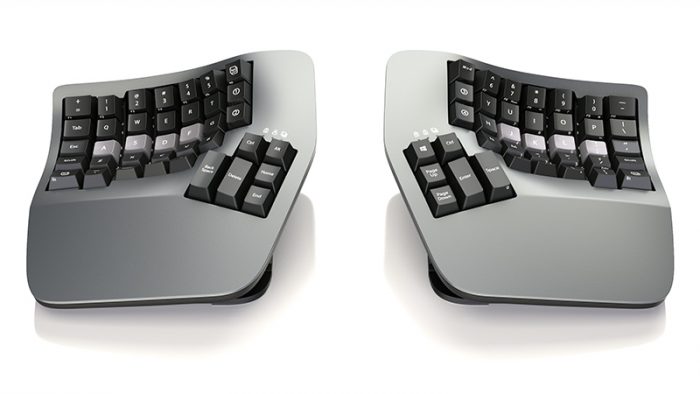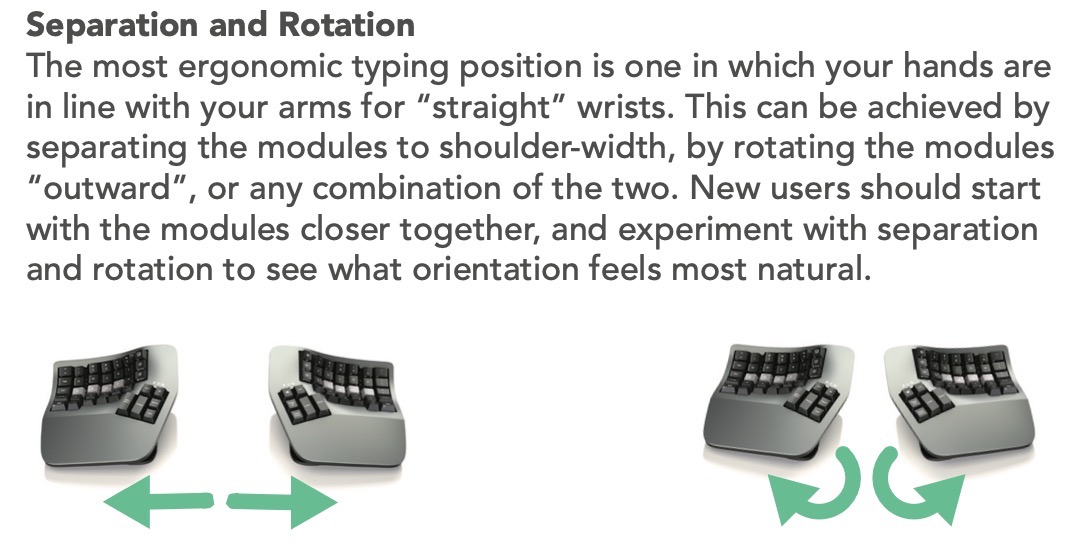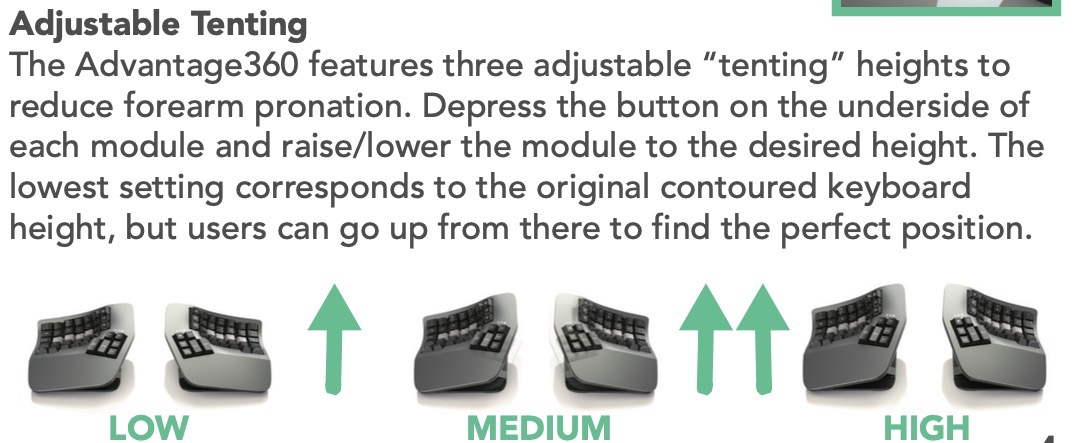 Buy
02 Sep 2022 available for sale in the US only. International to follow later this year or next.
Reseller in Germany: https://ergotrading.com/
29 Sep 2022 will drop in 3 weeks at 712 EUR!! 😅 🤯
04 Oct 2022
Bueroleben (DE):
5OO EUR ex VAT
Free shipping
+ VAT 113 EUR
Total 712 EUR
Backshop (NL):
469 EUR ex VAT
+ Shipping 10 EUR
+ VAT 91 EUR
Total 570 EUR
Ergowerken (NL) - currently shows out of stock:
461 EUR ex VAT
Free shipping
+ VAT 87 EUR
Total 549 EUR
Quick Start Guide
Kinesis Advantage360 - Quick Start Guide
User Manual
https://kinesis-ergo/wp-content/uploads/Advantage360-ZMK-KB360-PRO-Users-Manual-v10-7-22.pdf
Keymap examples
ZMK
list of codes
&trans = transparent.
The transparent behavior simply ignores key position presses/releases, so they will be passed down to the next active layer in the stack.
Setup
GUI available at https://kinesiscorporation.github.io/Adv360-Pro-GUI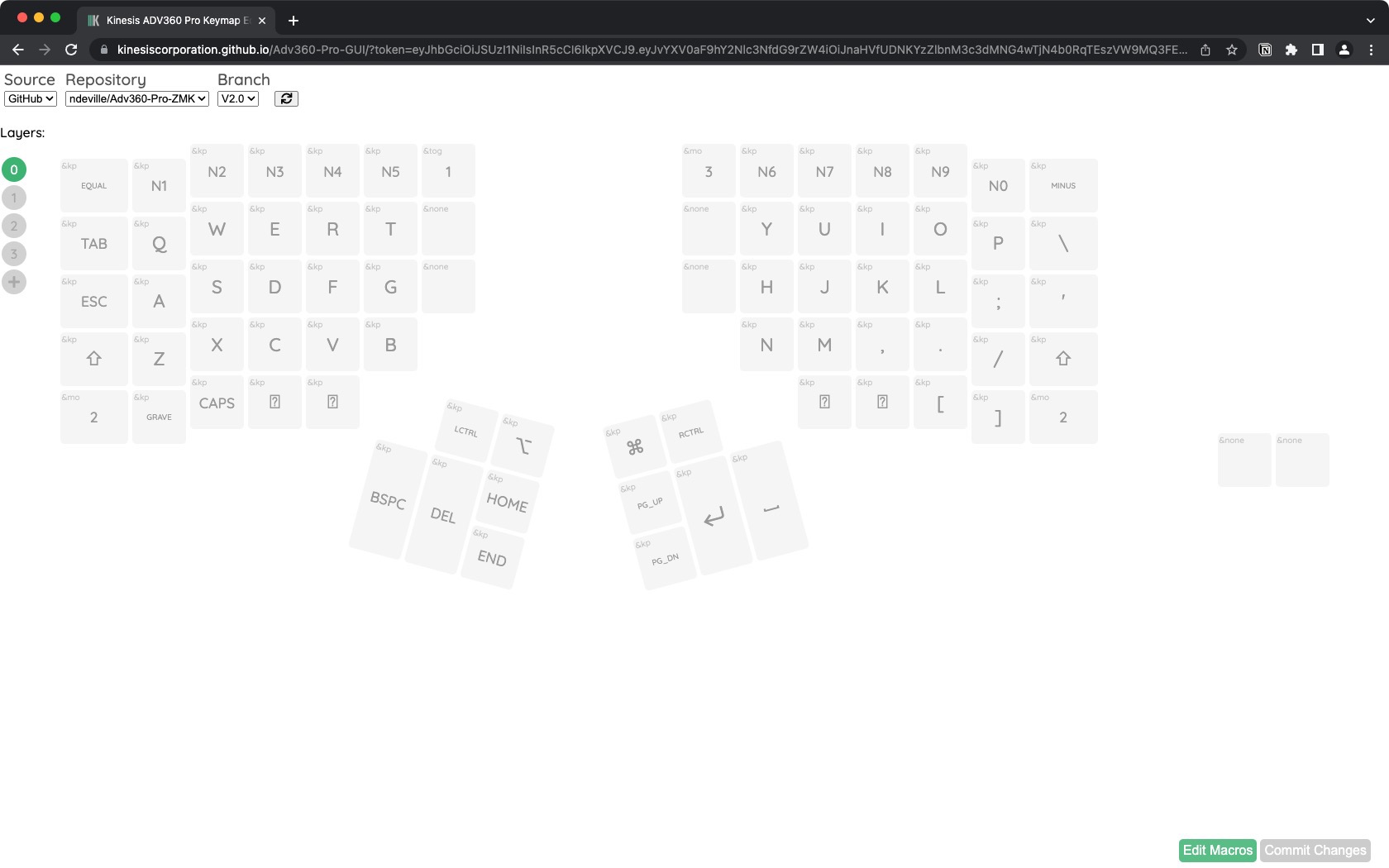 To flash firmware:
download updated keymap file firmware from https://github/ndeville/Adv360-Pro-ZMK/actions/runs/XXXXXXXXXXXXX
connect via USB
Mod 1 to enter bootloader mode on left keyboard. Copy left keymap file.
Mod 3 to enter bootloader mode on right keyboard. Copy right keymap file.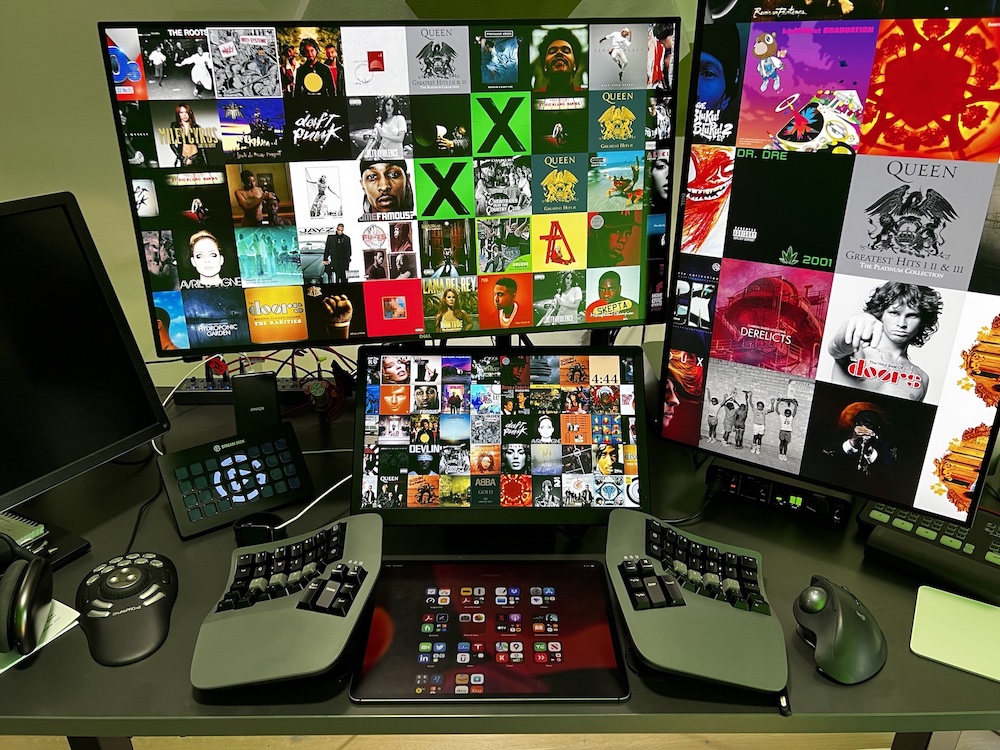 My keyboard layout
See:
Main changes:
inverted left Esc and Shift keys (less pinky pain)
End and PdDn keys are Enter (typed a lot and easy to find, at the edge of the thumb clusters)
Home on left keyboard is Space (so one on each side)
Typing speed
18 Oct 2022
Slowly regaining typing speed:


Battery monitoring
Keycaps
Official home row keyset:
PBT keycaps are much higher quality than than ABS plastic.
PBT Keycap Set:
Resources
Reviews