My own project including email validation APIs: !projects/emailee
See also: !b2b-sales/finding-email-addresses
Email Finding
!helpers/email-patterns
Email lookup tools
Apollo
$49/month "Unlimited Email Credit"?
TO TEST
Clearbit Connect
➤ Gmail plugin
Datagma "Enrich"
Recommended by Lemlist
Real Time Company & Person API
By developers for developers
$60/month up to 8k searches?
Free trial up to 1k searches.
TEST NEXT
Dropcontact
➤ used by PhantomBuster to provide emails.
➤ founded in Paris, at Station F / GDPR compliant ➤ no clear pricing on website = expensive
Find That Email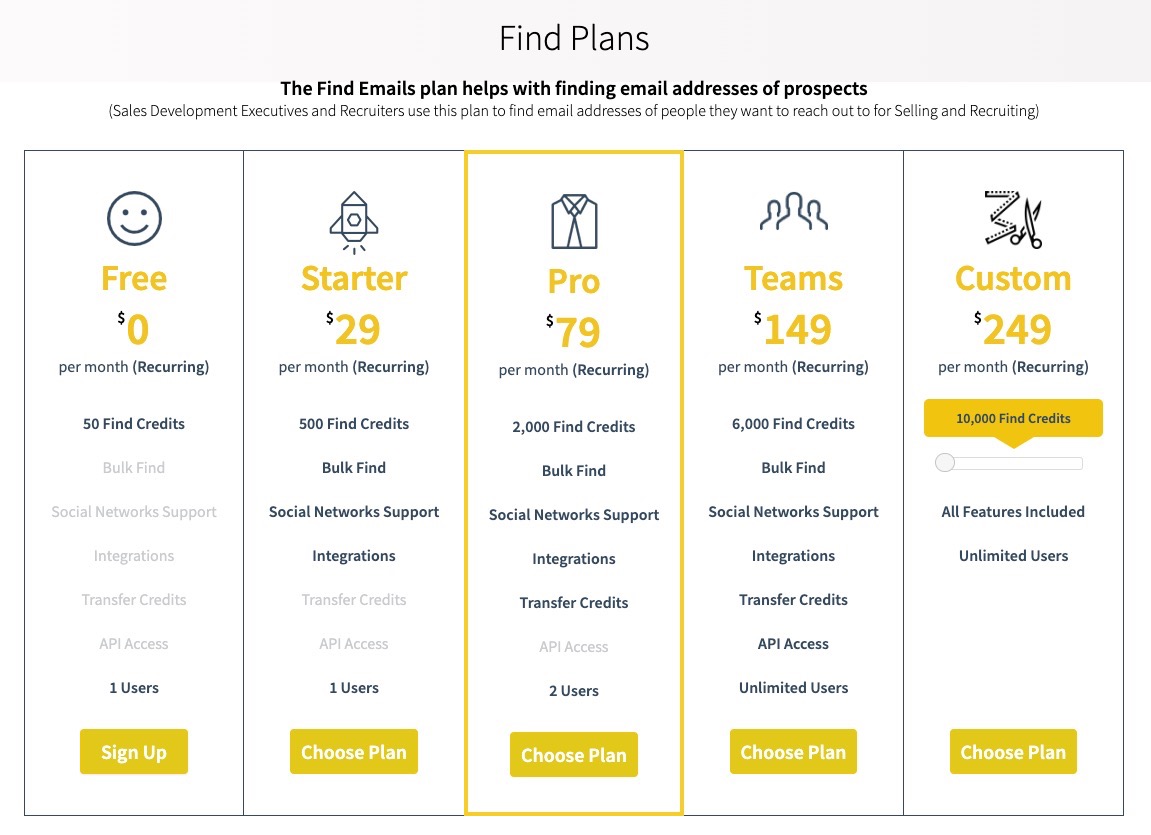 Findymail
Getemail.io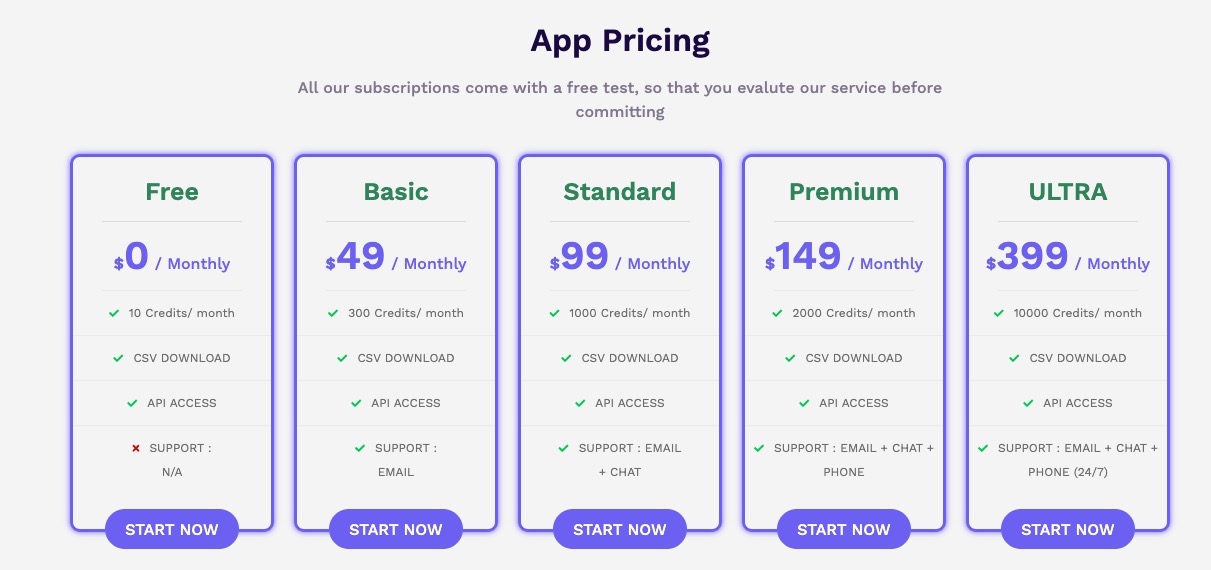 Hunter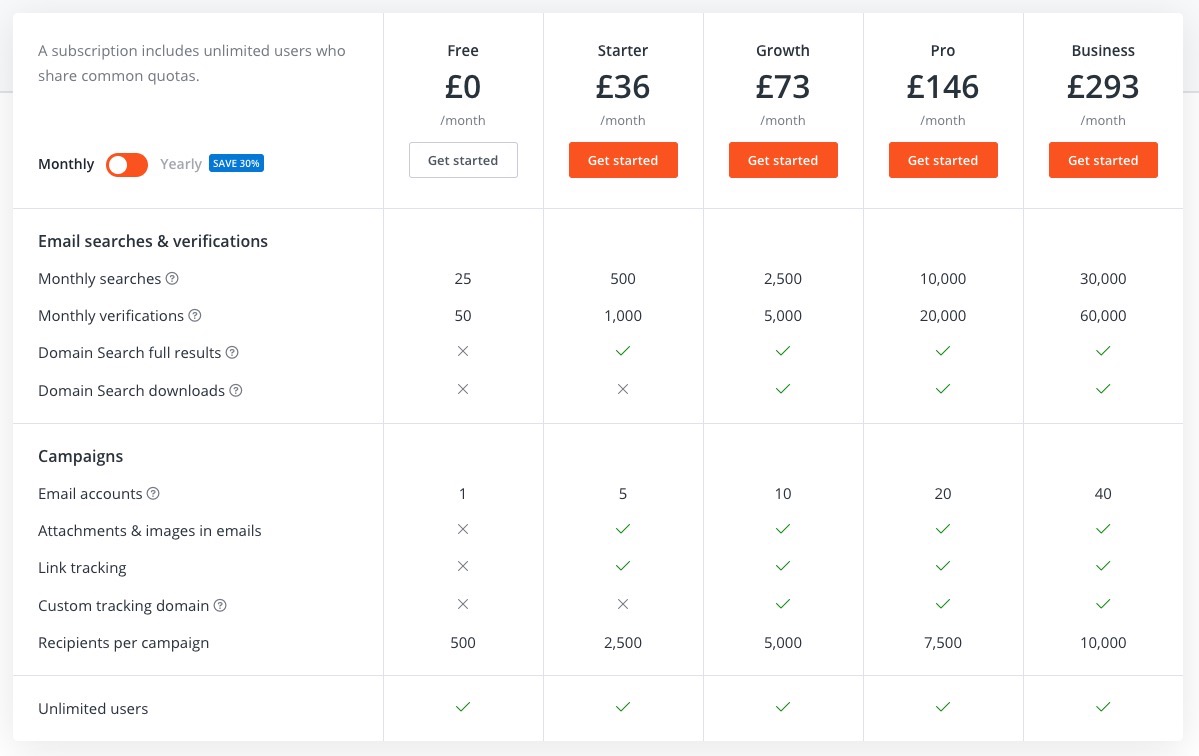 Name2email
➤ Gmail plugin
20 Dec 2022 have used it for around 100 contacts' emails. It seems to work well though still need to validate the emails. Also it's quite labour intensive to use it for a large number of contacts. Not a good solution to scale, but a good one to have in one's toolbox for one-off searches, straight in the Gmail interface.
Seamless.ai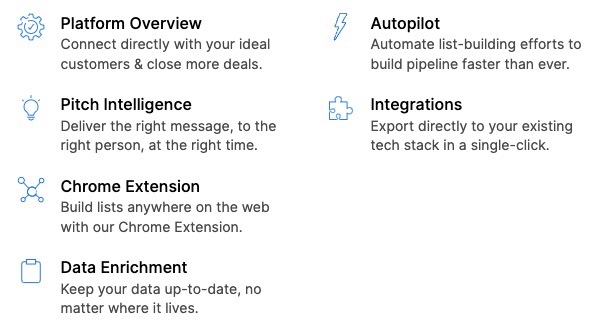 Snov.io
Tested their email finding service in 2019 and was disappointed with results.
UpLead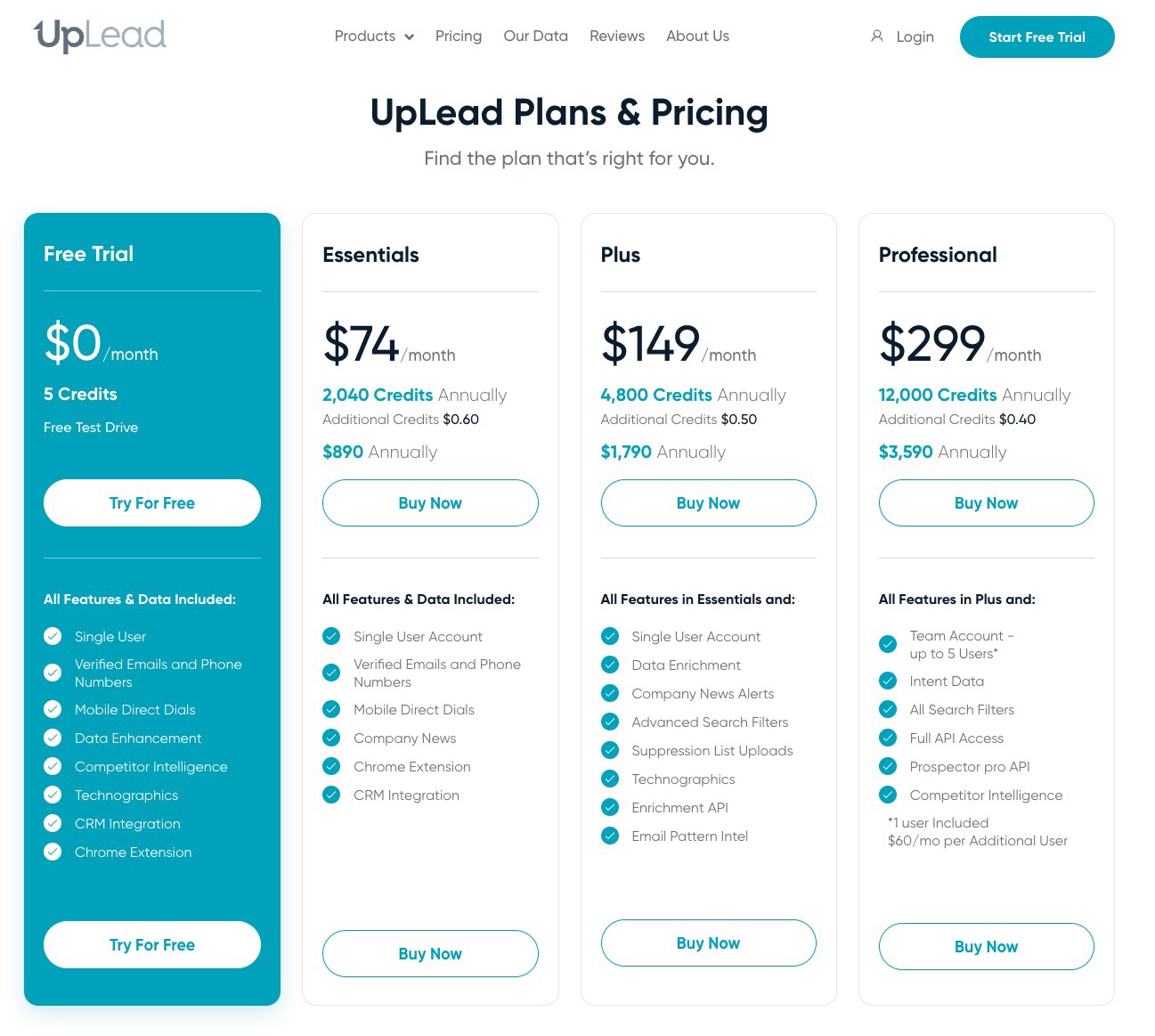 Voila Norbert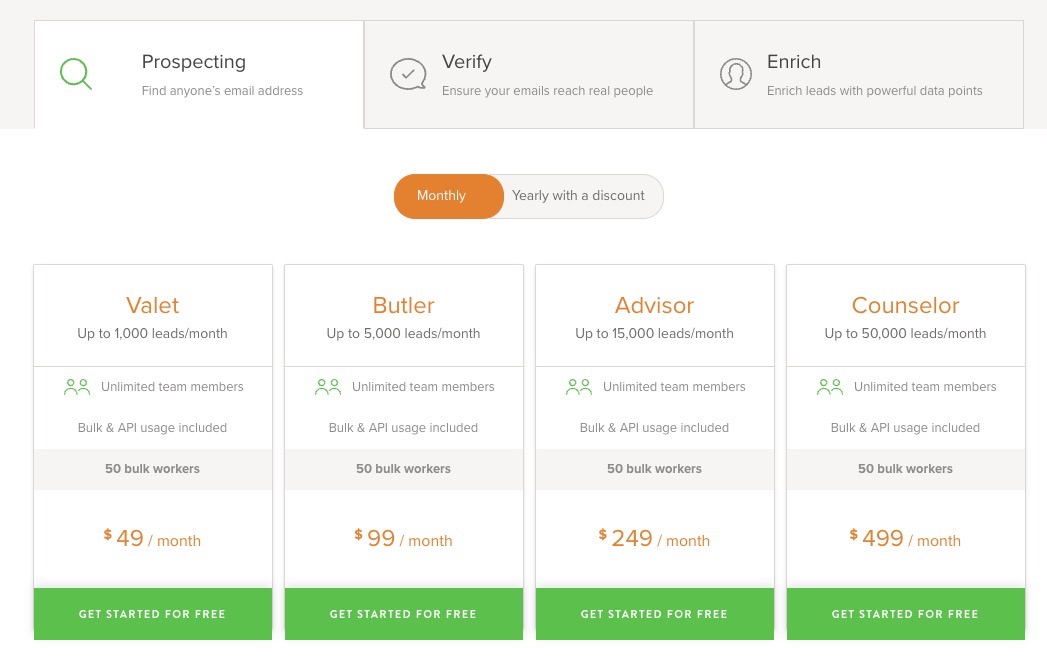 Email Permutators
Mail Meteor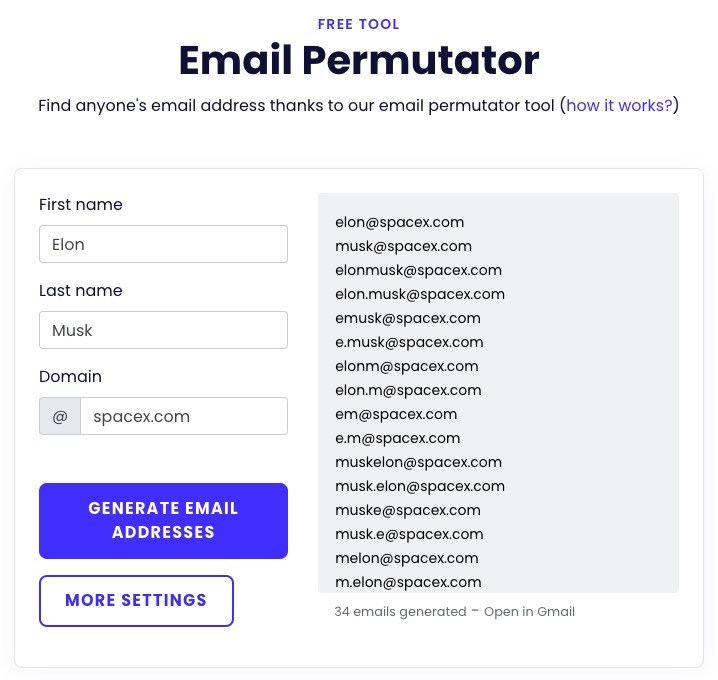 Email Validation
Bouncer
Clearout
Emailable
➤ Test next
EmailListVerify
➤ Test next
Find That Email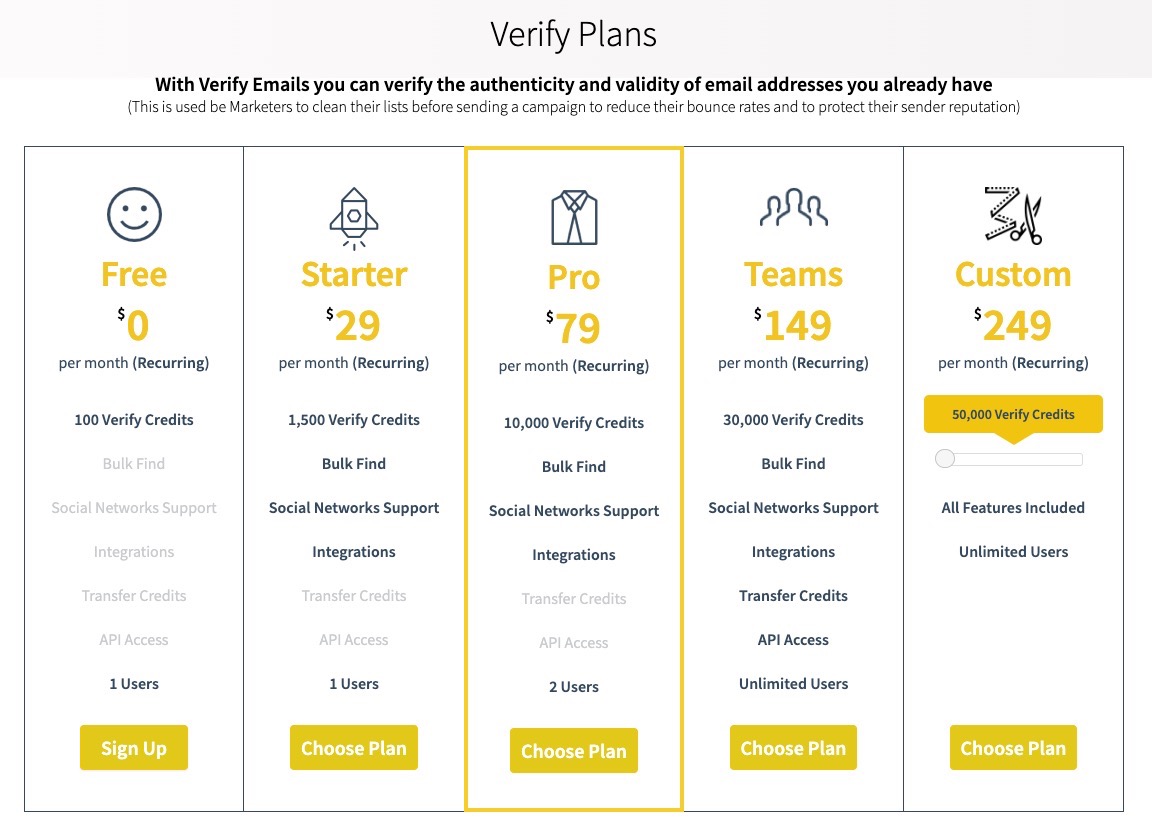 Neverbounce
Voila Norbert
Reasonable pricing:

ZeroBounce
Bad experience in 2021 testing this service on 1k+ emails - most were wrong!!!
Email Deliverability
See also dedicated note: !b2b-sales/email-deliverability
Main tool for warming up an email:
lemwarm
With a new email (and domain!), there is a higher risk of your emails being marked as spam.
This kind of tool automates sending/receiving emails to/from your email address to build a reputation.
Not cheap though..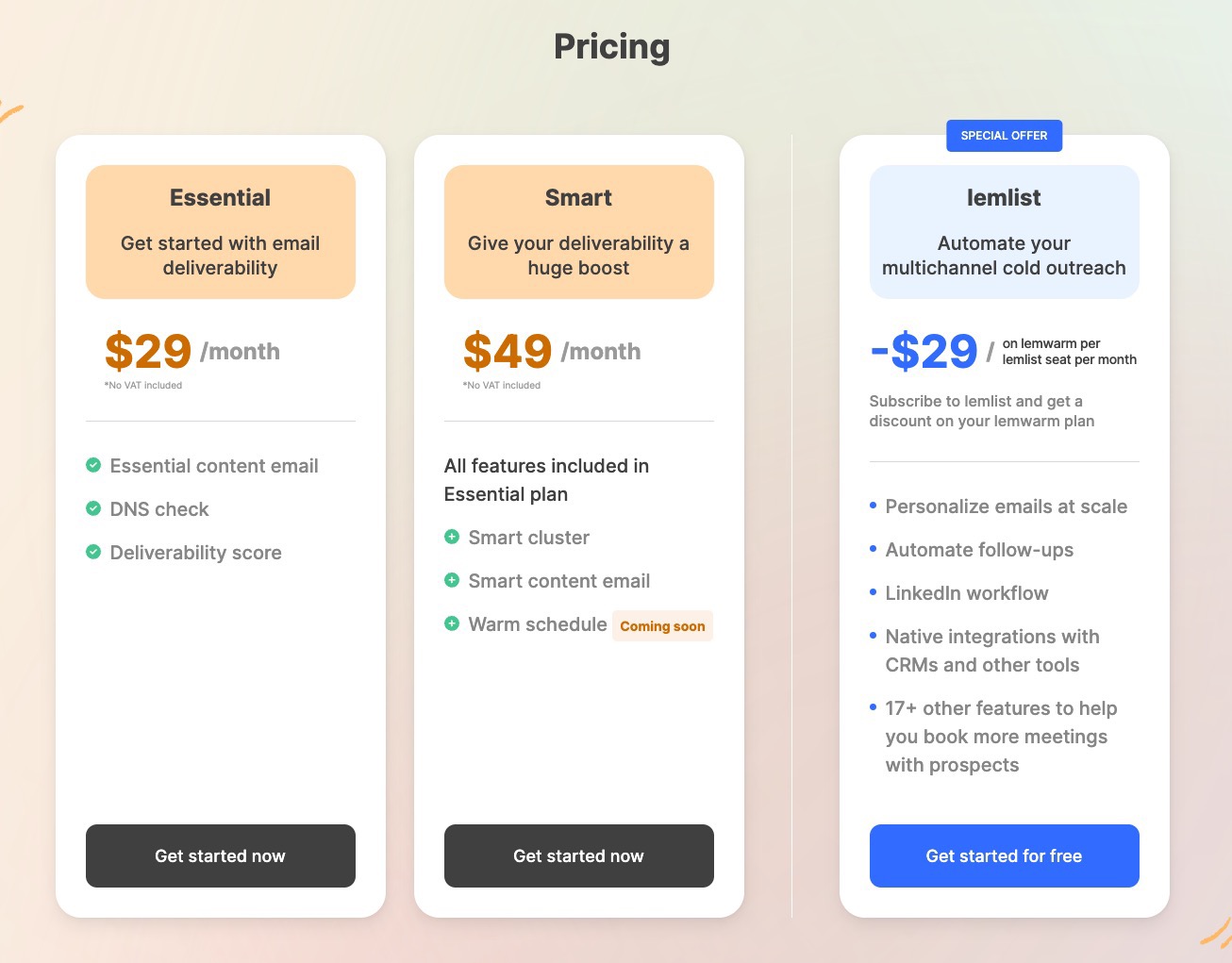 See !apps/lemwarm
Resources