05 Dec 2022
Email Setup
Configure SPF, DKIM & DMARC properly:
Check that your technical setup has been done properly.
You can use tools like MXtoolbox.
This can be all a bit technical - I recommend using a Fiverr gig to get it done properly & quickly.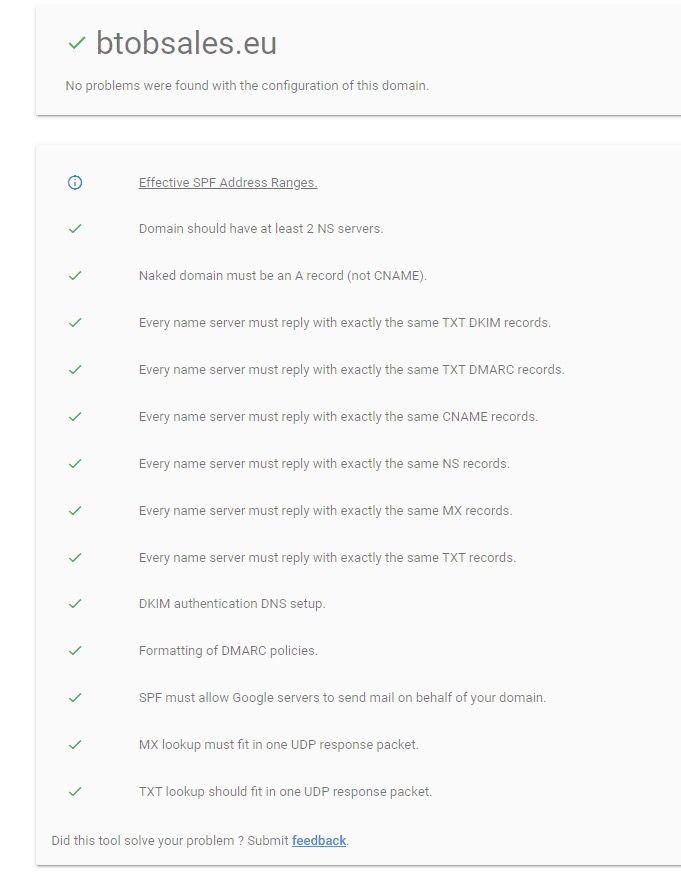 DMARC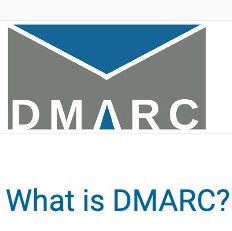 eg configuration:
v=DMARC1; p=quarantine; rua=mailto:email-example@btobsales.eu; pct=90; sp=none as TXT file named _dmarc.btobsales.eu.
Check your IP reputation

Talos, by Cisco
talosintelligence.com
Mine is:
- "Poor" :/ Need get a new one.
- listed with PBL.SPAMHAUS.ORG (!!)

Postmaster Tools – Google
gmail.com
Deliverability diagnostics

Folderly - AI-based Platform to Increase Your Email Deliverability
folderly.com
➤ $200/month!
Free check from Google Admin:

Google Admin Toolbox - Check MX and SPF Records.
googleapps.com
DMARC reports

DMARC aggregate reports explained
uriports.com
Email Warming
To warm up an email, you can use:

lemwarm
Keep your emails away from spam
Verify Emails
See Tools for email finding & validation#email-verification
Email content
To maximise deliverability when engaging a new domain for the first time:
no HTML
no files
no images / at least not in the first email(s) with a given domain recipient)
links in plain text
Email volume
To not impact your reputation, send max 100 emails/day. Start at 10/day.
Optimise for answers
Even if it's a "no", at least you can disqualify the email, while not impacting your reputation.
A/B test your sequences.