Generative AI: A Creative New World | Sequoia Capital US/Europe
sequoiacap
Landscape
Models & Use Cases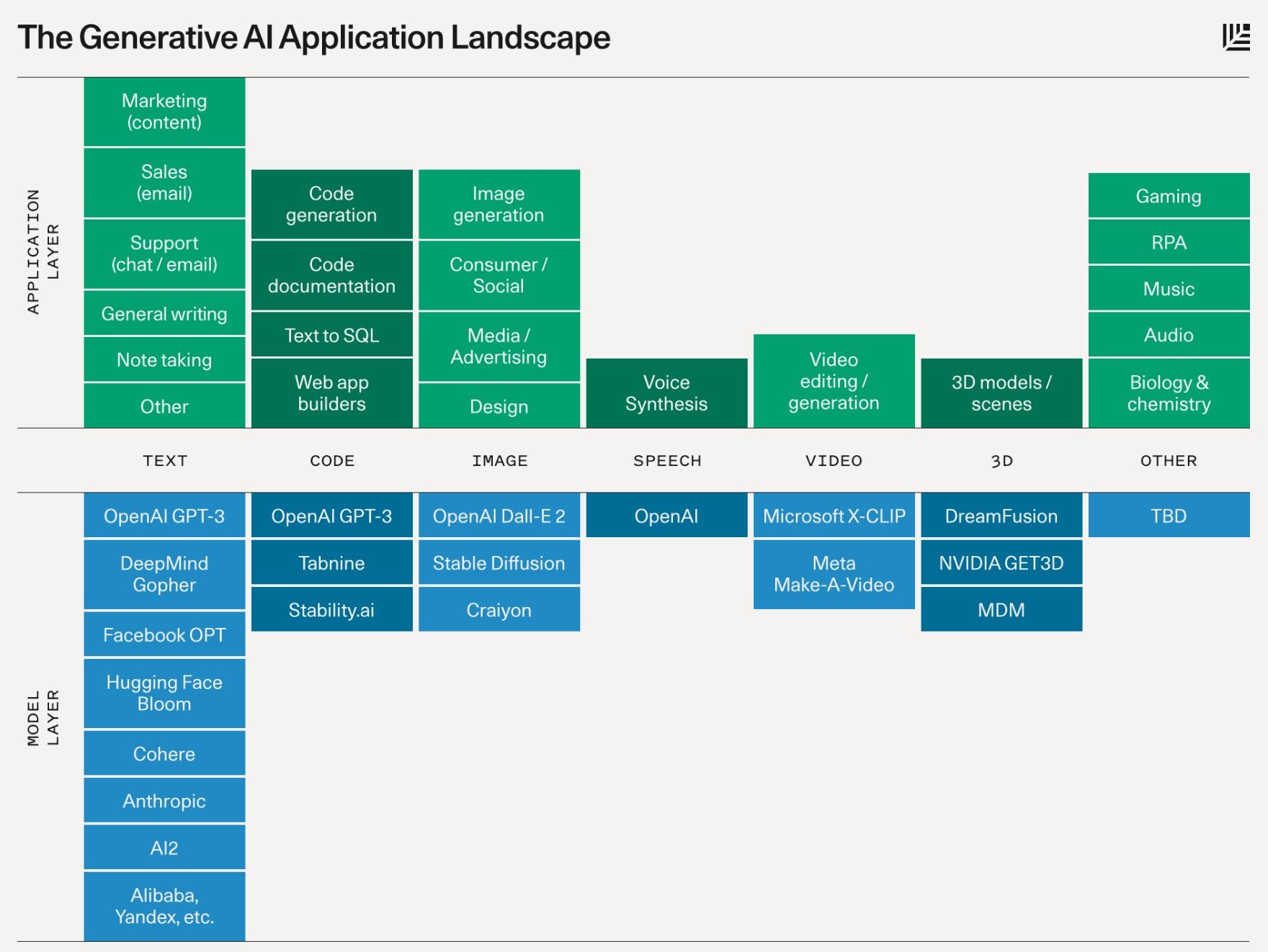 Applications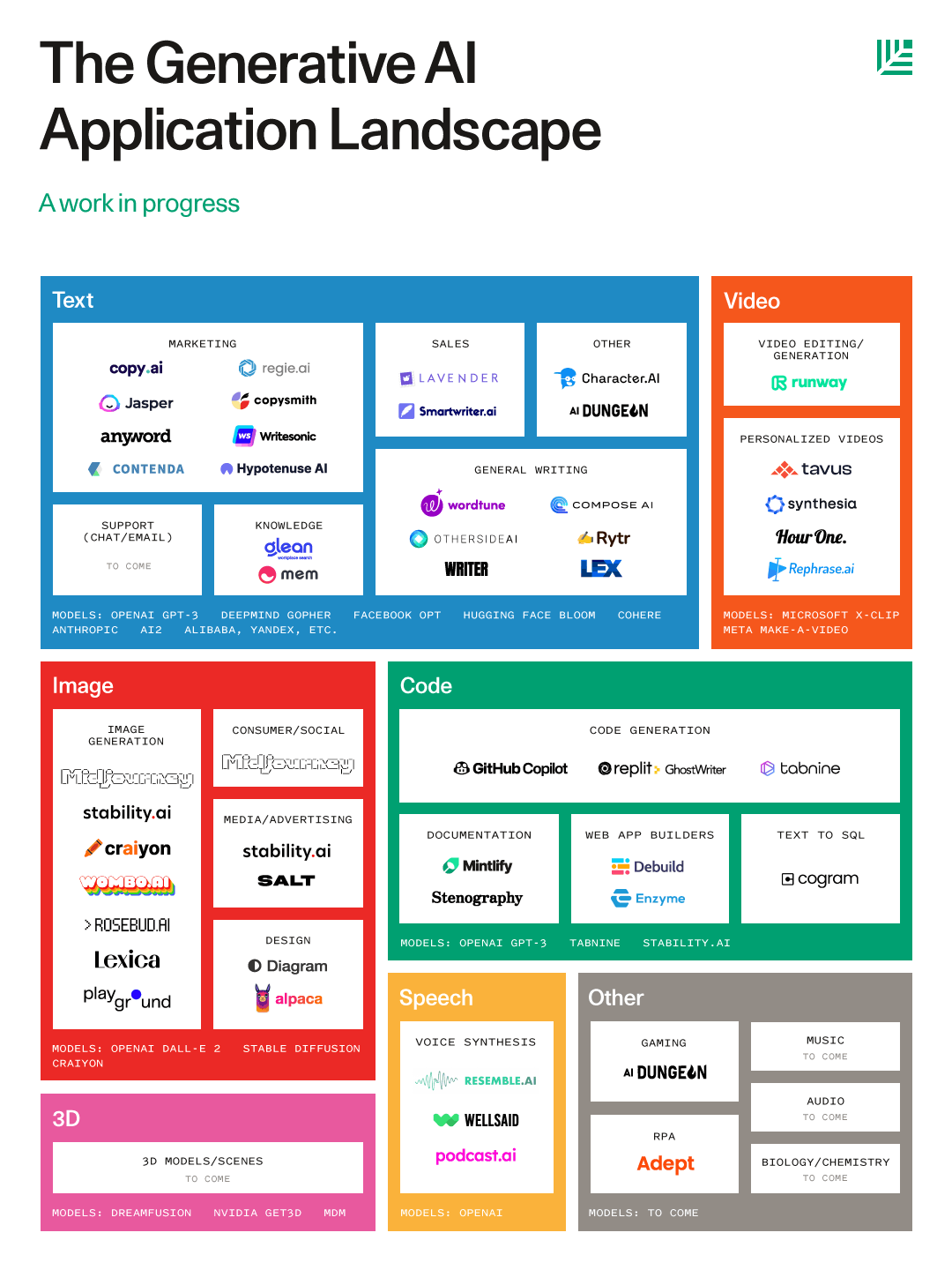 Gartner Hype Cycle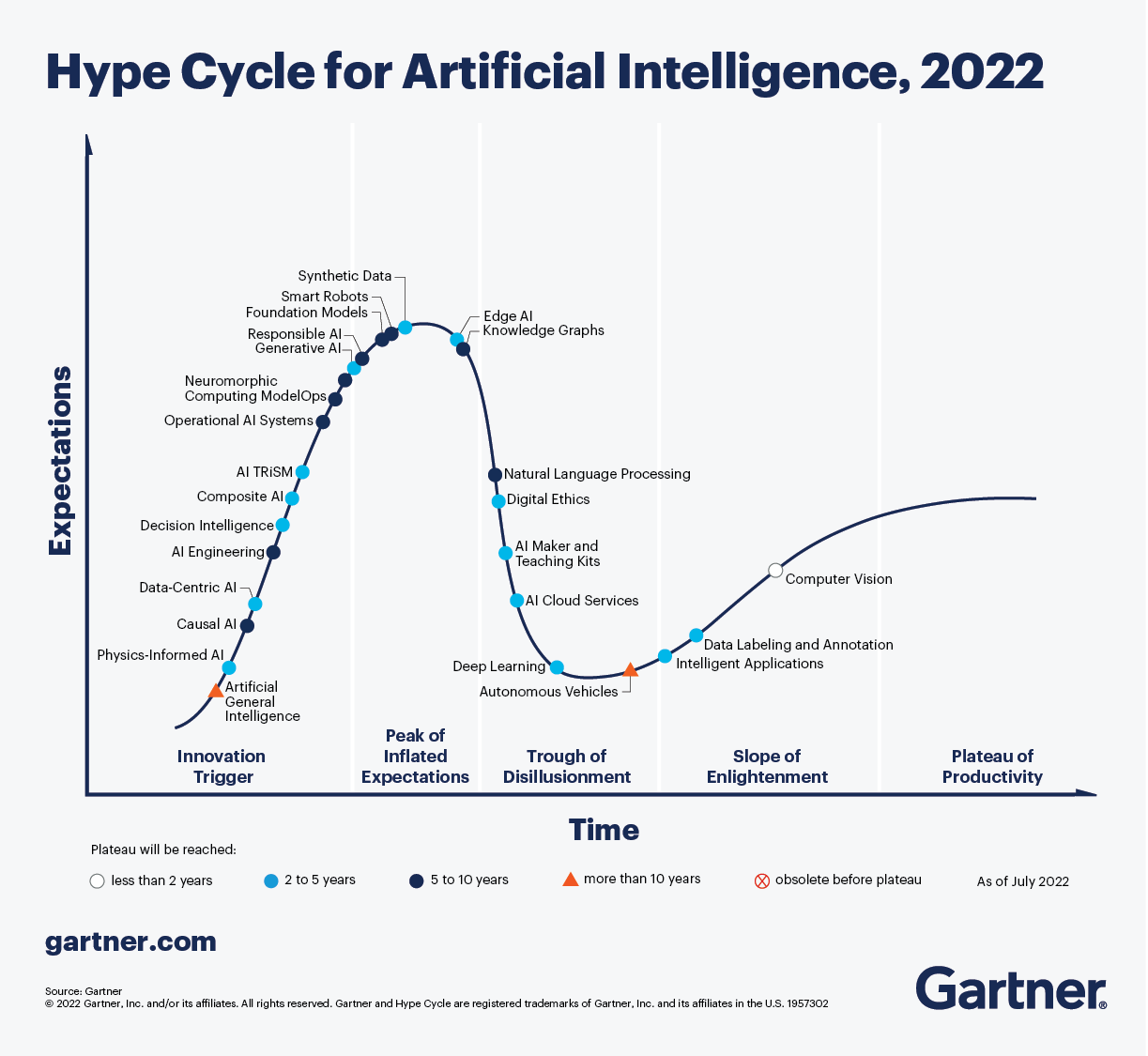 source: https://www.gartner.com/en/articles/what-s-new-in-artificial-intelligence-from-the-2022-gartner-hype-cycle
Text
Models
GPT-3 by OpenAI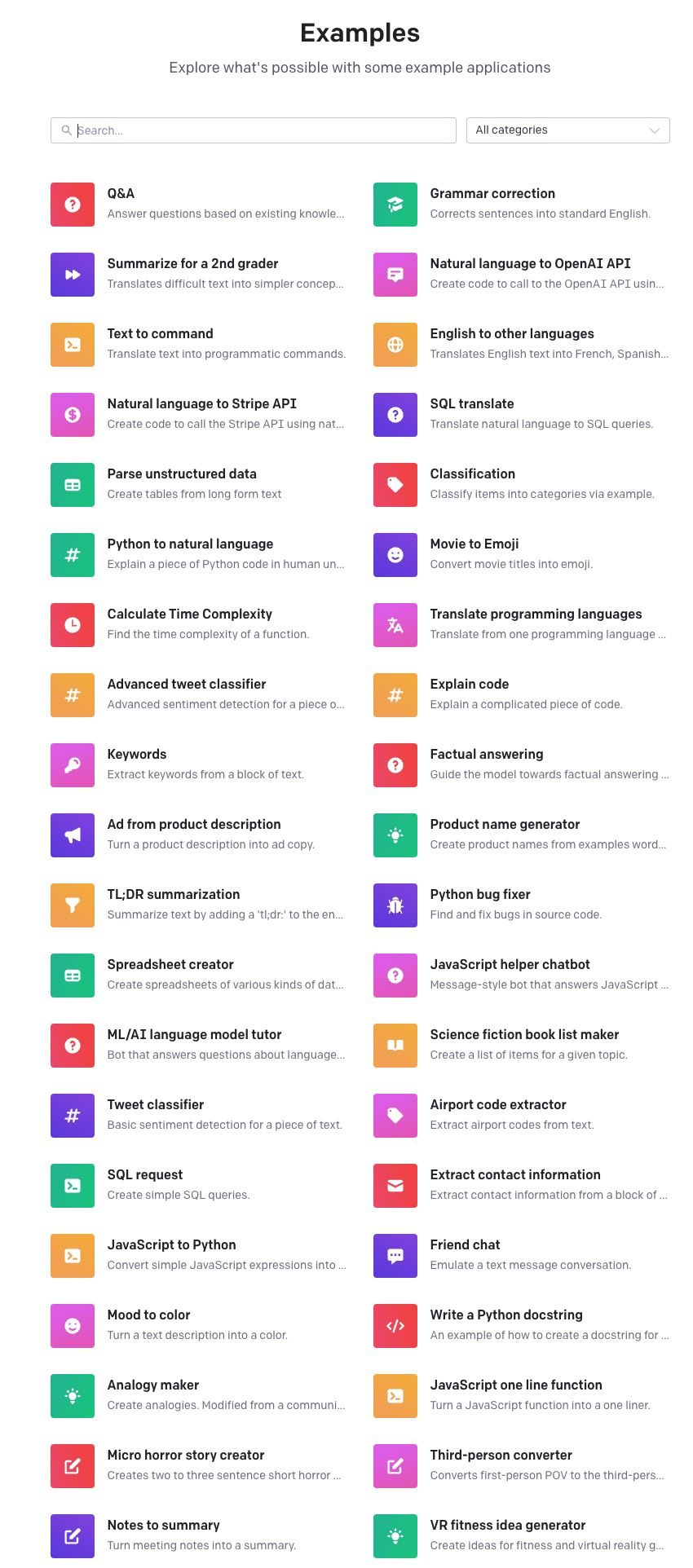 Apps

Copy.ai: Write better marketing copy and content with AI
Say 'goodbye' to the blank page for good

Jasper - The Best AI Writing Assistant
The Future of Writing

Hypotenuse AI: AI Writing Assistant and Text Generator
Let AI write your content in seconds. Without writer's block.

Image
Models
Dall-E
Dreambooth (Google)

DreamBooth: Fine Tuning Text-to-Image Diffusion Models for Subject-Driven Generation
github
s
Stable Diffusion
developed by Compvis (the Computer Vision research group at Ludwig Maximilian University of Munich) and sponsored primarily by Stability AI, a startup that aims to be the driving-force behind a grass-roots, open-source AI revolution.
can actually be run on consumer-grade graphics cards.
Midjourney

resources
Alright, here's what you actually came for! These are some of my most commonly used descriptive terms and phrases. pic.twitter.com/JpbLOs4ZFC

— Pizza Later (@Pizza_Later) October 2, 2022
Video
Models
Apps
Considering the pace of advancement in generative AI, how long until we can submit an entire book to the AI for it to generate a movie version of it?
Or an infinite number of versions, tailored for your taste or age?

Runway - Online Video Editor | Everything you need to edit video, fast.
runwayml
Audio

Google's new AI can hear a snippet of song—and then keep on playing | MIT Technology Review
technologyreview
Speech
OpenAI Whisper
Descript

Descript | All-in-one audio/video editing, as easy as a doc.
All-in-one audio & video editing, as easy as a doc.
Code
Github Copilot

GitHub Copilot · Your AI pair programmer · GitHub
github
Tabnine

Code Faster with AI Code Completions | Tabnine
AI assistant for software developers