The rate of progress in the AI field is astounding, so all bets are off regarding predictions of "when will AI be able to do X?".
Mainstream media cannot be trusted to report accurately on technological progress & predictions - even experts are shown to be wrong time and again.
I heard about this example while I was working in the aviation industry a few years ago, and it stuck with me because it's so extrem, and funny:
9th October 1903 - New York Times editorial titled " "Flying Machines Which Do Not Fly" said "it might be assumed that the flying machine which will really fly might be evolved by the combined and continuous efforts of mathematicians and mechanicians in from one million to ten million years".
2 weeks later...
17th December 1903 – first heavier-than-air powered aircraft taking flight (Wright brothers)
History is filled with wrong predictions, especially when it comes to Technology.
And predictions now will be even more difficult as a different form of intelligence propels us forward.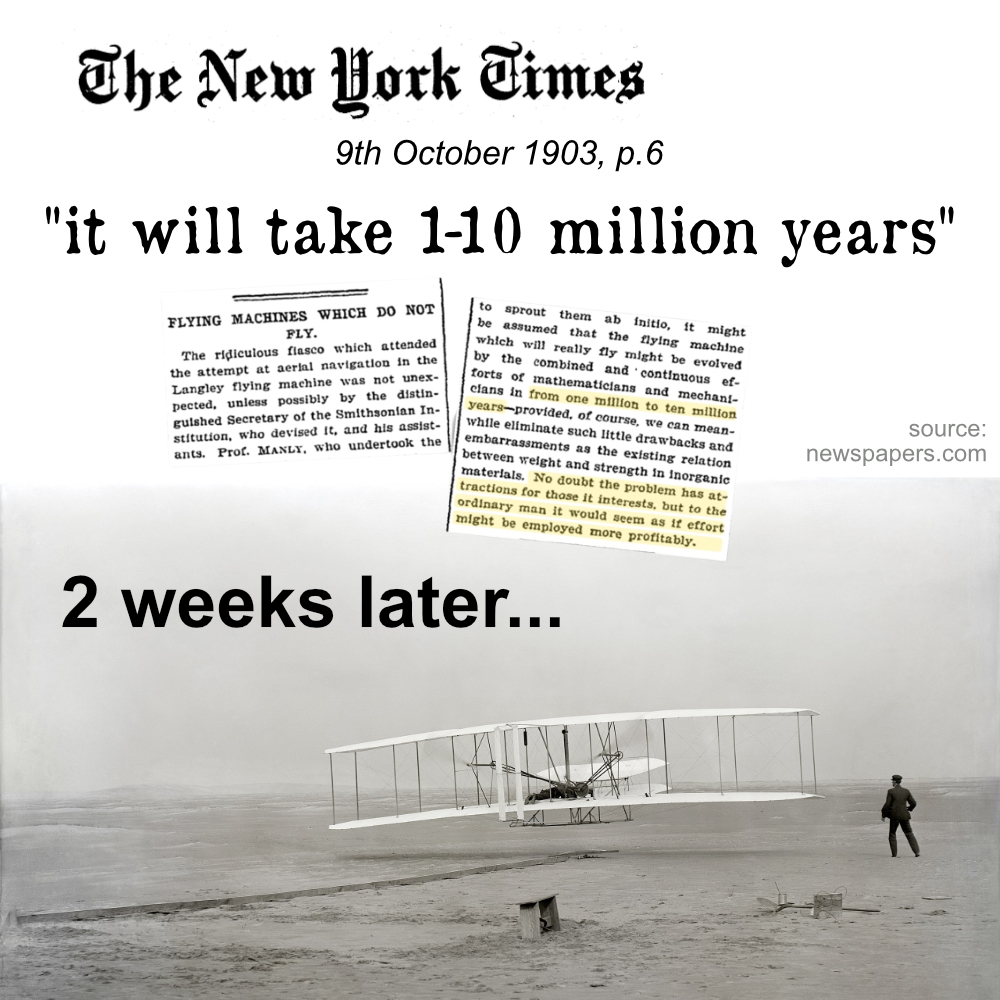 Sources:
https://www.nytimes.com/1903/10/09/archives/flying-machines-which-do-not-fly.html
https://nowiknow.com/a-million-years-give-or-take/