14 Apr 2023
I'm doing a lot of scraping these days, for lead generation (eg on the back of Twittee Twittee ).
Exploring scraping APIs now to see if I can get better results (many websites where I can't get results) and avoid the time/pain of rotating VPNs.
Apify

Apify
Web Scraping, Data Extraction and Automation
ScrapingAnt

ScrapingAnt
Web Scraping API | Proxy API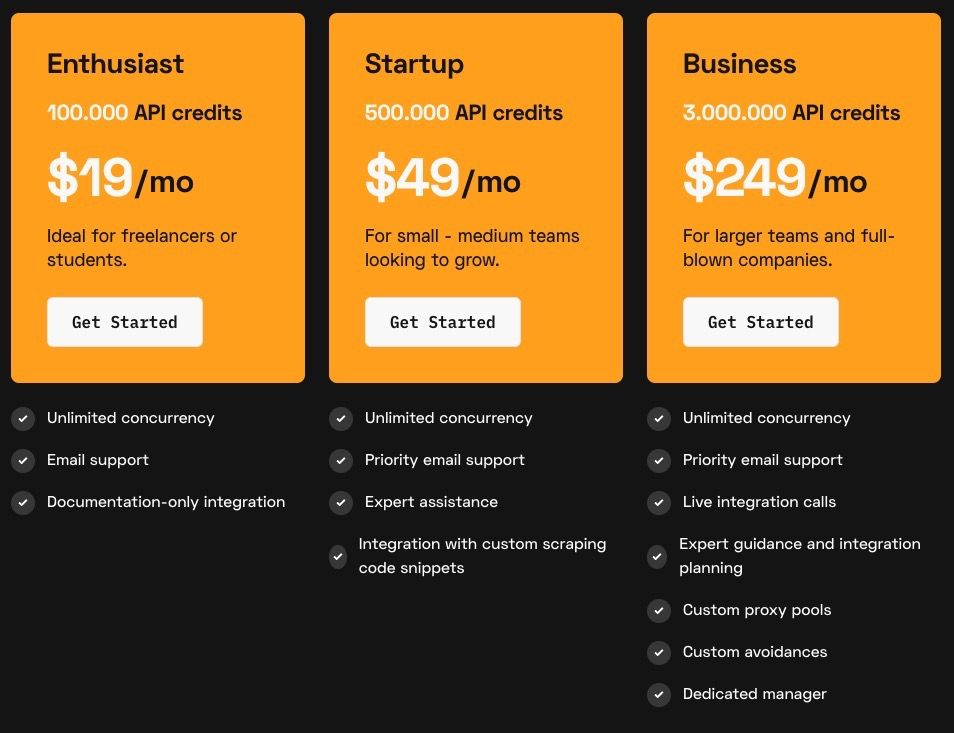 Enthusiast plan at $19 for 100k calls seems to be the most interesting price/value ratio. But double credit:
By default, each request costs 10 API credits because JavaScript rendering and Standard proxies are enabled.
Free to start, so testing now.
See ScrapingAnt
ScraperAPI

ScraperAPI
ScraperAPI handles proxies, browsers, and CAPTCHAs, so you can get the HTML from any web page with a simple API call!

ScrapingBee

ScrapingBee
The ScrapingBee web scraping API handles headless browsers and rotates proxies for you.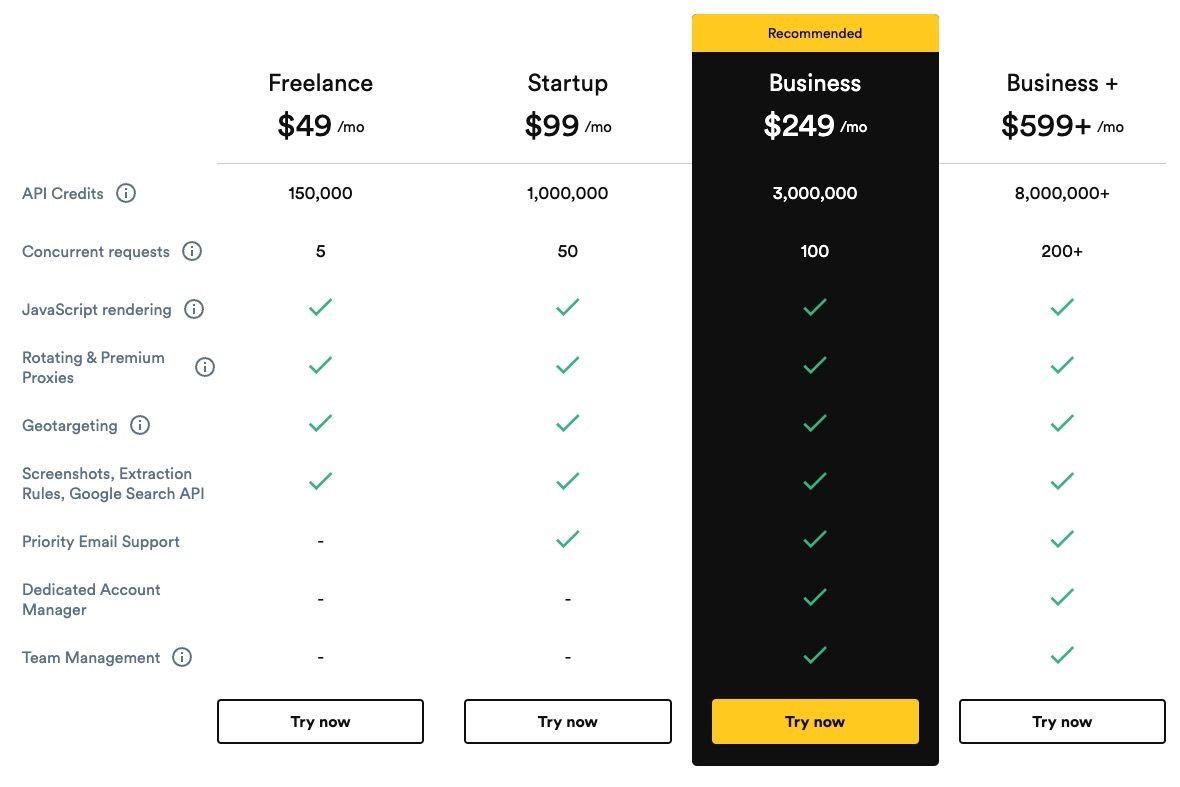 By default, each request costs 5 credits because JavaScript rendering is enabled by default.
WebScrapingAPI
WebScrapingAPI
The Leading REST APIs for Web Scraping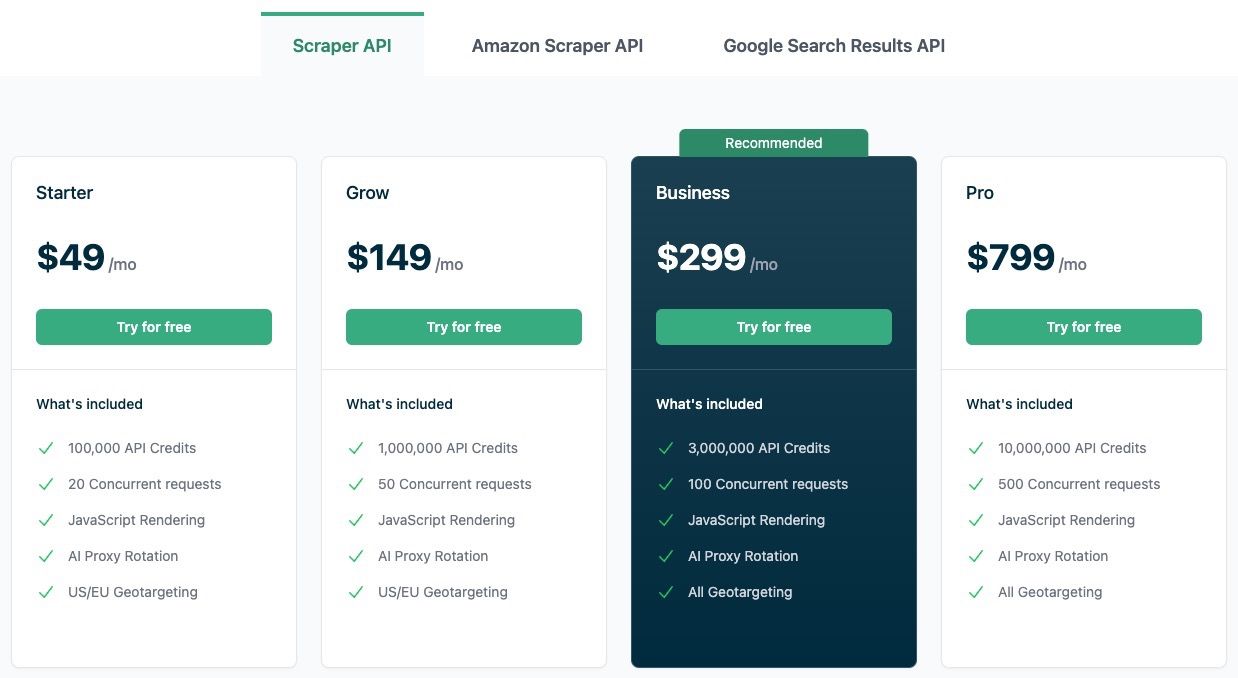 Zenscrape