03 Sep 2023

AI & The Evolution Of The Modern Revenue Stack
substack.com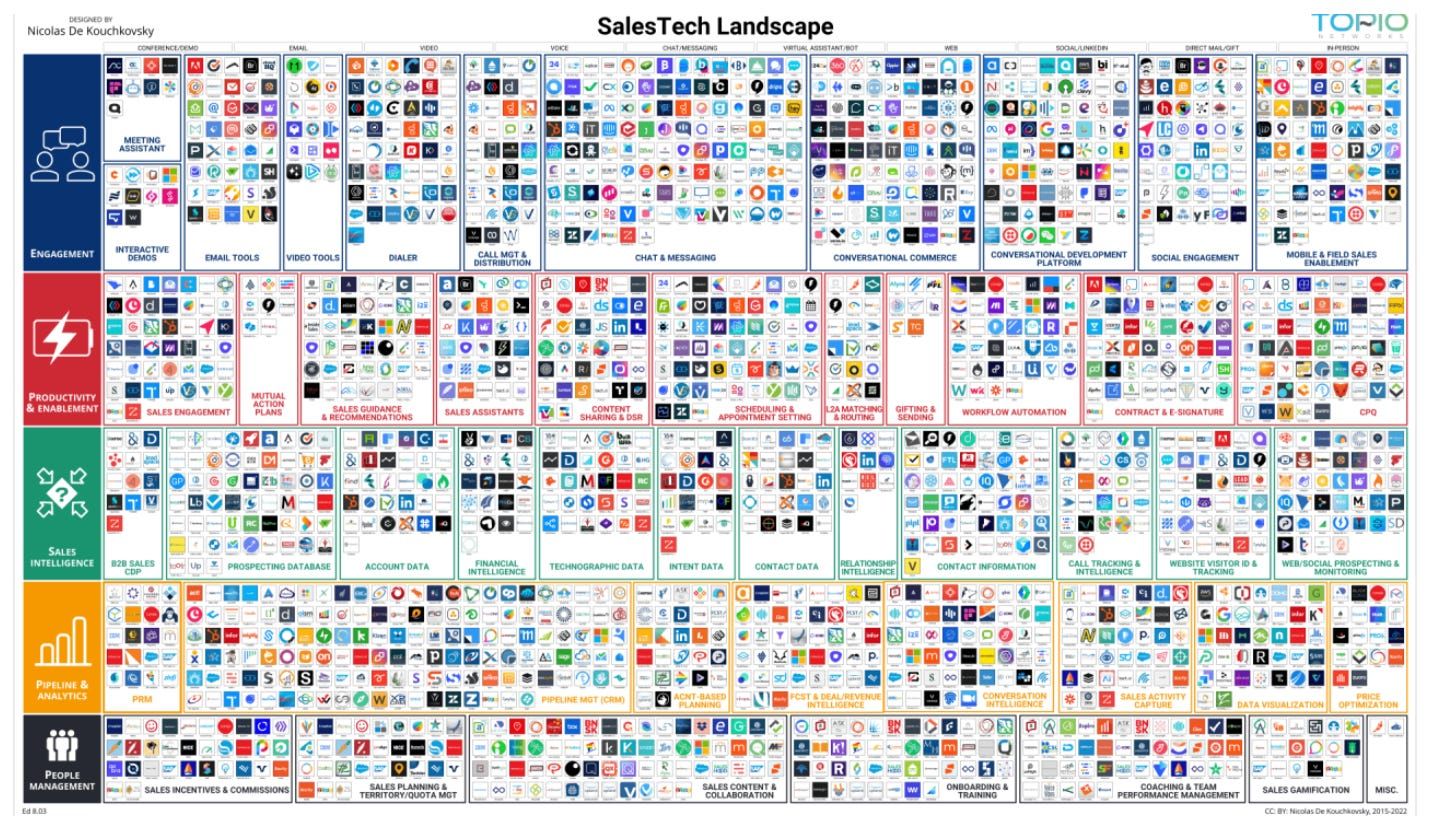 Market Guide for Revenue Intelligence Platforms
gartner.com
Published 16 January 2023 - 24 min read
There are 5 must-have qualities that your RevTech stack should have in 2023:
Activity intelligence: Detects buyer interactions in other systems and turns this information into insight for the seller and manager.
AI-guided selling: Drives seller effectiveness and efficiency by delivering feedback on deal-related efforts and prescriptive guidance on what actions to take next, based on AI analysis.
Opportunity health assessment: Uses activity information, combined with other deal attributes, to provide insight on overall deal health.
Pipeline analytics: Offers sales managers a view of their teams' pipelines that goes beyond what's available in their native SFA applications. Incorporates outcomes of activity intelligence and opportunity health assessment to illustrate risks and opportunities down to the deal level.
Forecast prediction: Uses augmented analytics to offer insight on deals in the pipeline that sellers expect to close in a given period through an AI-driven predictive forecast recommendation at multiple levels of the sales hierarchy.