06 Mar 2023
2022 in general, and the second half in particular, have been tough in the markets, and thus in Sales.
I'm glad I decided to take a sabbatical mid-last year, with the Tech recession in progress.
It's still not looking good 6 months later, but:
it's important to know the environment you're selling in, to adjust strategies & tactics for maximum impact (eg switch from ROI to cost savings playbook)
it might get better soon now (ie in a few months)
I've been there before (post 2008 financial crisis, selling a premium solution)
if building a team & processes, I'm scrappy & effective enough to do it with less resources than most (eg less budget, less time, less people, etc.)
Sales
from Bravado
"Q4 was a bloodbath. Only 22% of sales reps hit quota."
Full report here:

The Year The Music Stopped | Revenue Recap 2022
bravado.co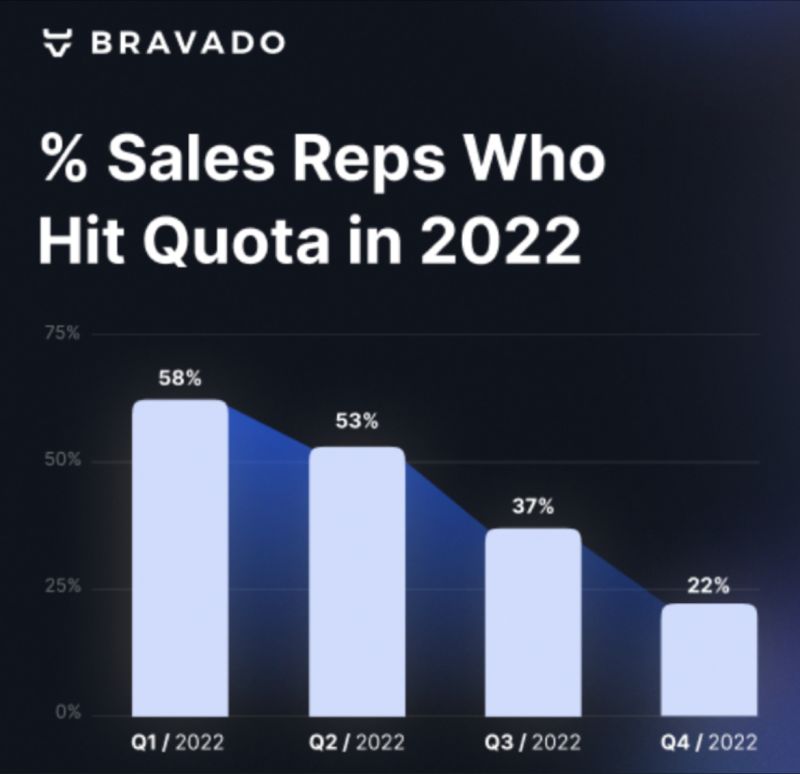 from David Spitz, Founder @ Benchinsights
"concerning trends in traction SELLING BIG DEALS & NEW CUSTOMER SALES"
from Jacco van der Kooij, Founder @ Winning By Design
"We are seeing a steep decline in win rates across regions, sectors, and markets"
VC funding
24 Feb 2023

State of Private Markets: Q4 and 2022 in review
carta.com