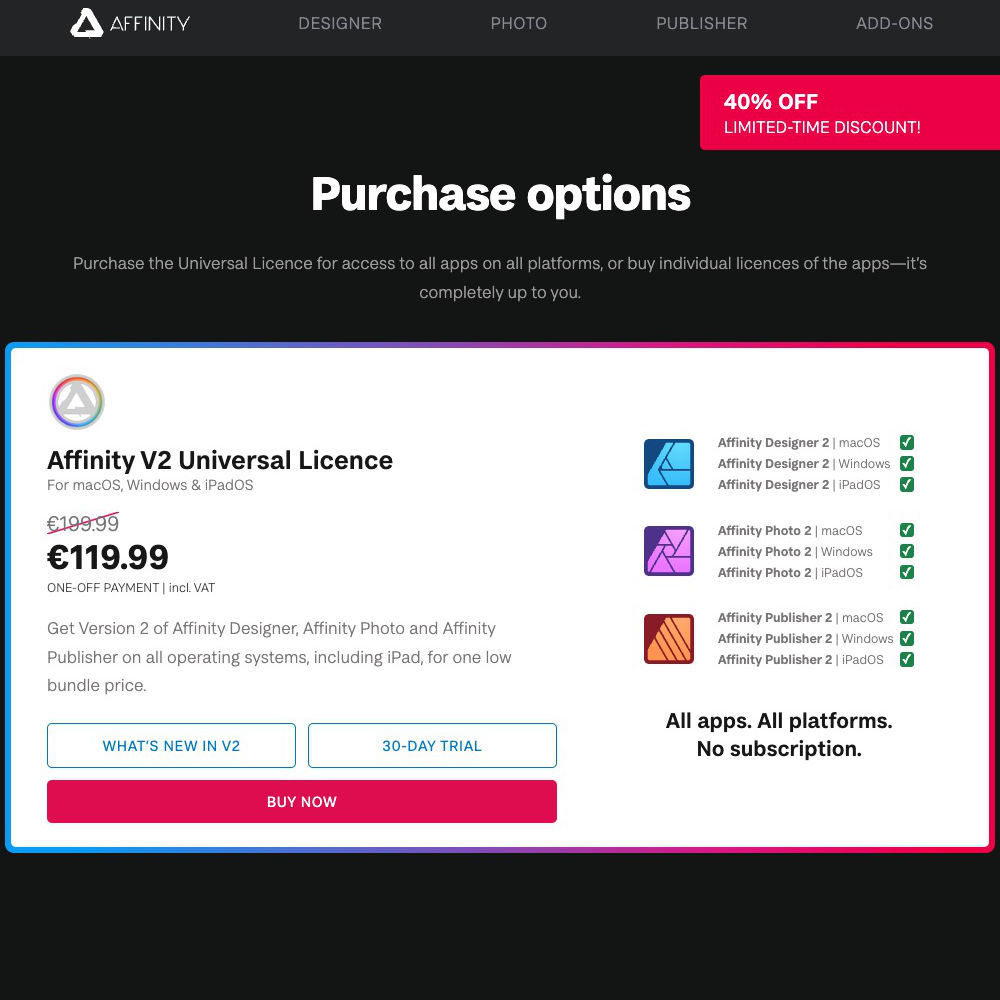 Affinity – Purchase options and pricing
serif.com
Over the years, I've paid $3,000+ in subscription fees for the Adobe Creative Cloud apps - mainly for Photoshop, Illustrator & InDesign 😅
Recently, I came across the Affinity suite, from Serif (Europe) Ltd : an alternative which is as good, if not better in some ways.
Affinity Photo = Photoshop
Affinity Designer = Illustrator
Affinity Publisher = InDesign
And priced the old fashioned way.. a one-off license fee!
No subscription.
They just launched v2 of their apps, with a Universal License including all apps, on all platforms (macOS, Windows & iPad) for a ONE-TIME payment of
$99 / 119 EUR 🤯.
As finances get tight everywhere, thought I'd share.
If you're an Adobe Cloud user, I recommend you give it a try!
Lesson here: question high-priced subscriptions more regularly!