08 Feb 2023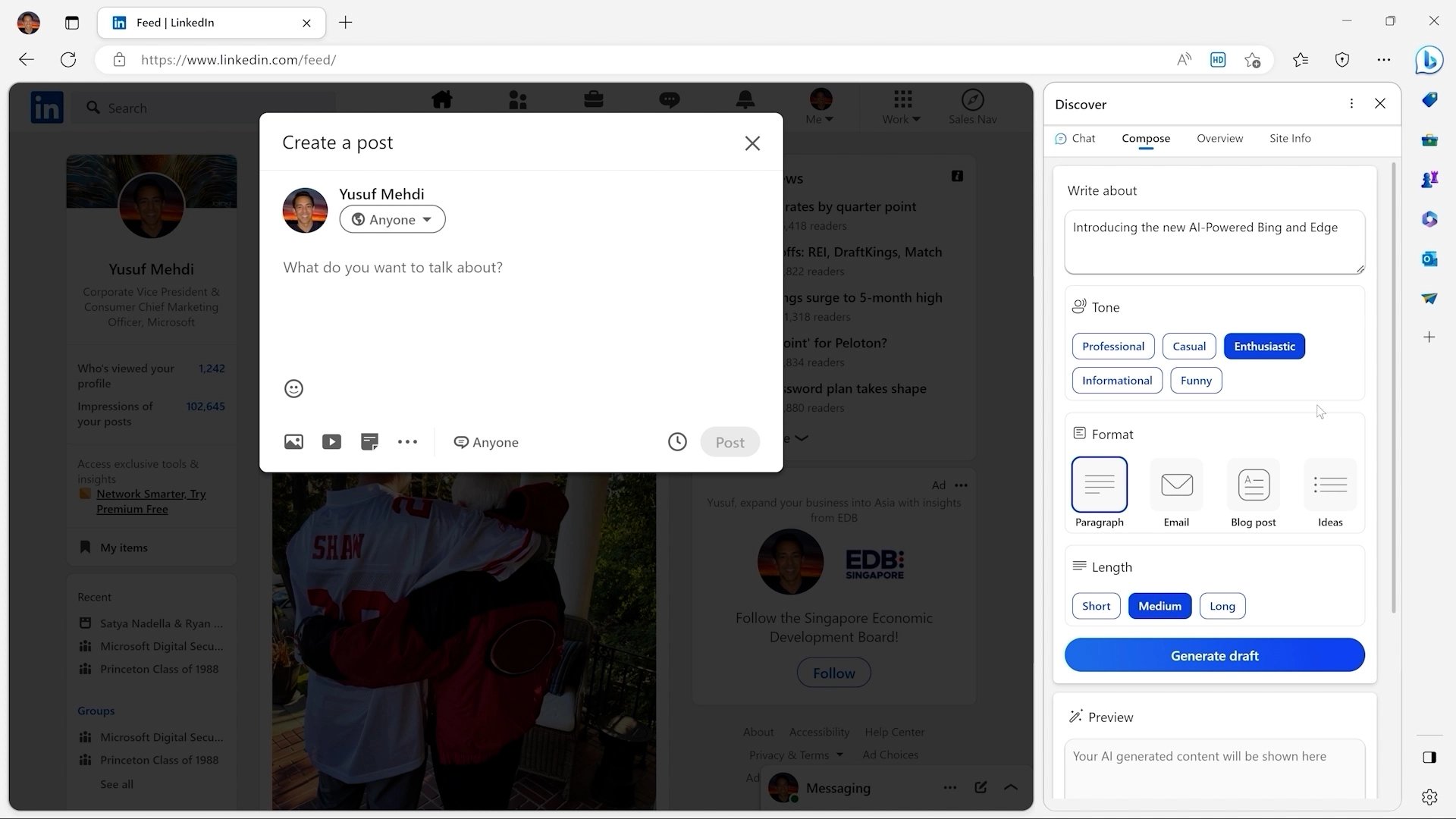 Overnight Microsoft became relevant again in both the browser & search spaces, with AI-infused Edge & Bing.
After having experienced the value of Github Copilot for the last couple months, I'm excited to see what this first "Copilot for the web" will result in.
Funny to see the first use case screenshot to be about helping to write Linkedin posts.