09 Nov 2023
Apple
Native solution coming up in next iOS.
Digital
Blinq

Blinq: Your Digital Business Card
blinq.me
Covve

offers also a NFC business card.
HiHello

Digital Business Cards | HiHello
hihello.me
Mobilo

Mobilo - Digital Business Card for Teams
mobilocard.com
NFC
Generic?
Don't use those services since you can easily create your own.
¹Go on Amazon and buy nfc cards (black ones look the best)
²Use services like LinkTree or Direct.me (best free option).
³Download NFC Tools app from whatever app store you use.
⁴Apply the link from your LinkTree or Direct.me onto the card.
⁵Edit your LinkTree or Direct.me to how you want it and that's it.
To test?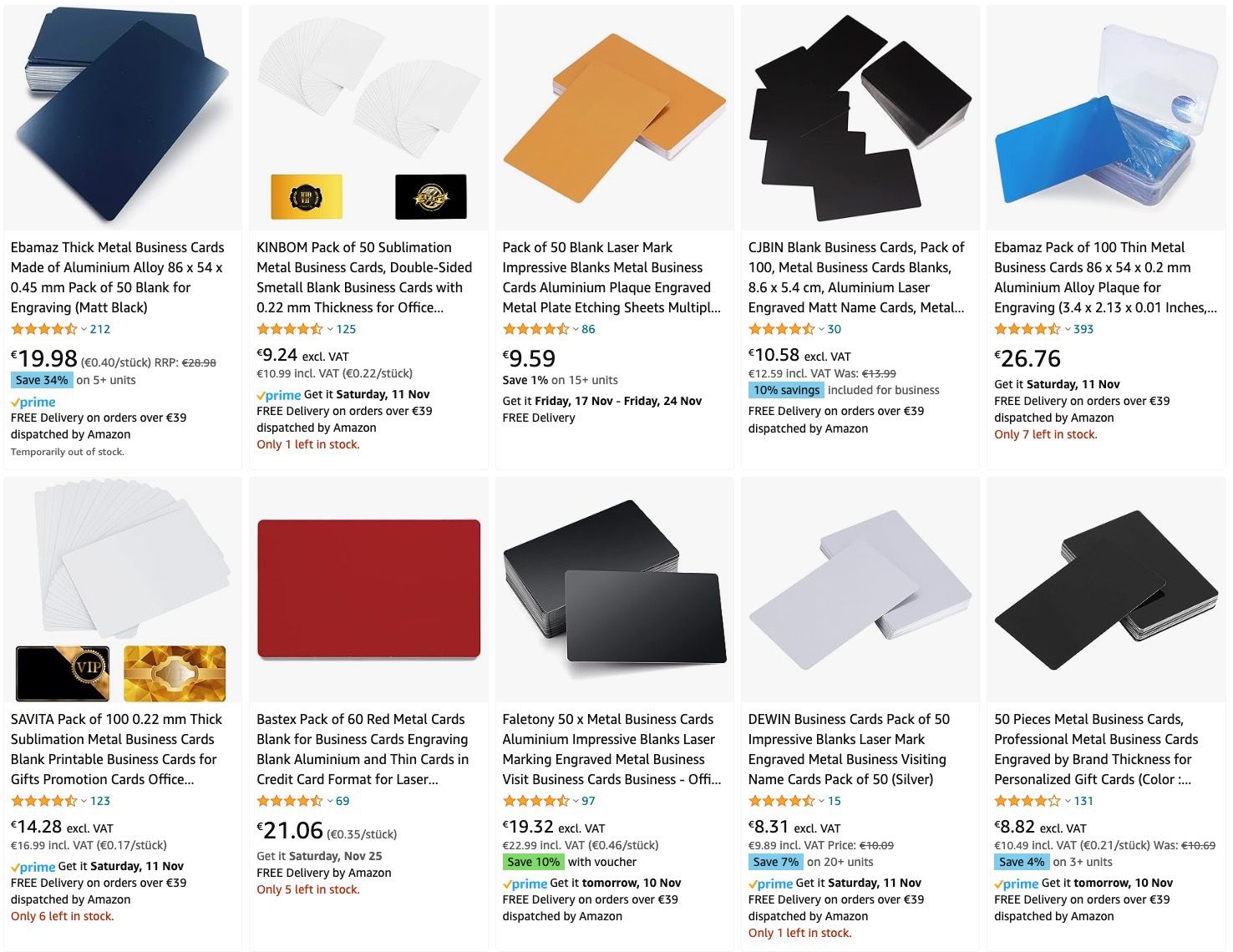 BLK Cards

NFC Digital Business Cards – BLK CARDS
blk.cards
BLKCARDS.COM is the only one among the popular providers of NFC business cards to offer NFC-on-demand so no subscription, no profile to create, no signup, and no data stored on any server.
They have black NFC business cards in metal, wood and plastic and you can customize them with your name or your logo.
https://www.reddit.com/r/NFC/comments/130bwb3/best_nfc_business_cards_without_subscription/
Bumpp

Popl

Digital Business Card for Teams and Professionals | Popl
popl.co
Custom Card (premium polyvinyl)
€38,95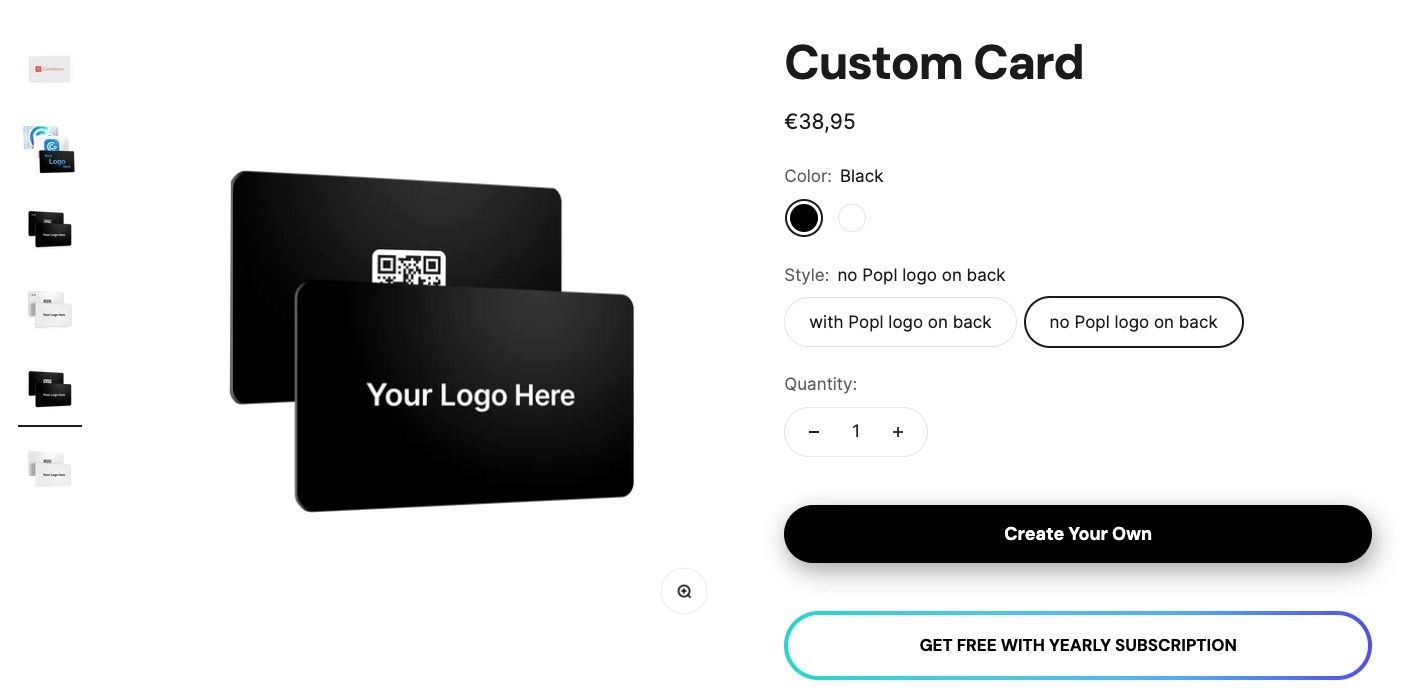 Custom Metal Card
€85,95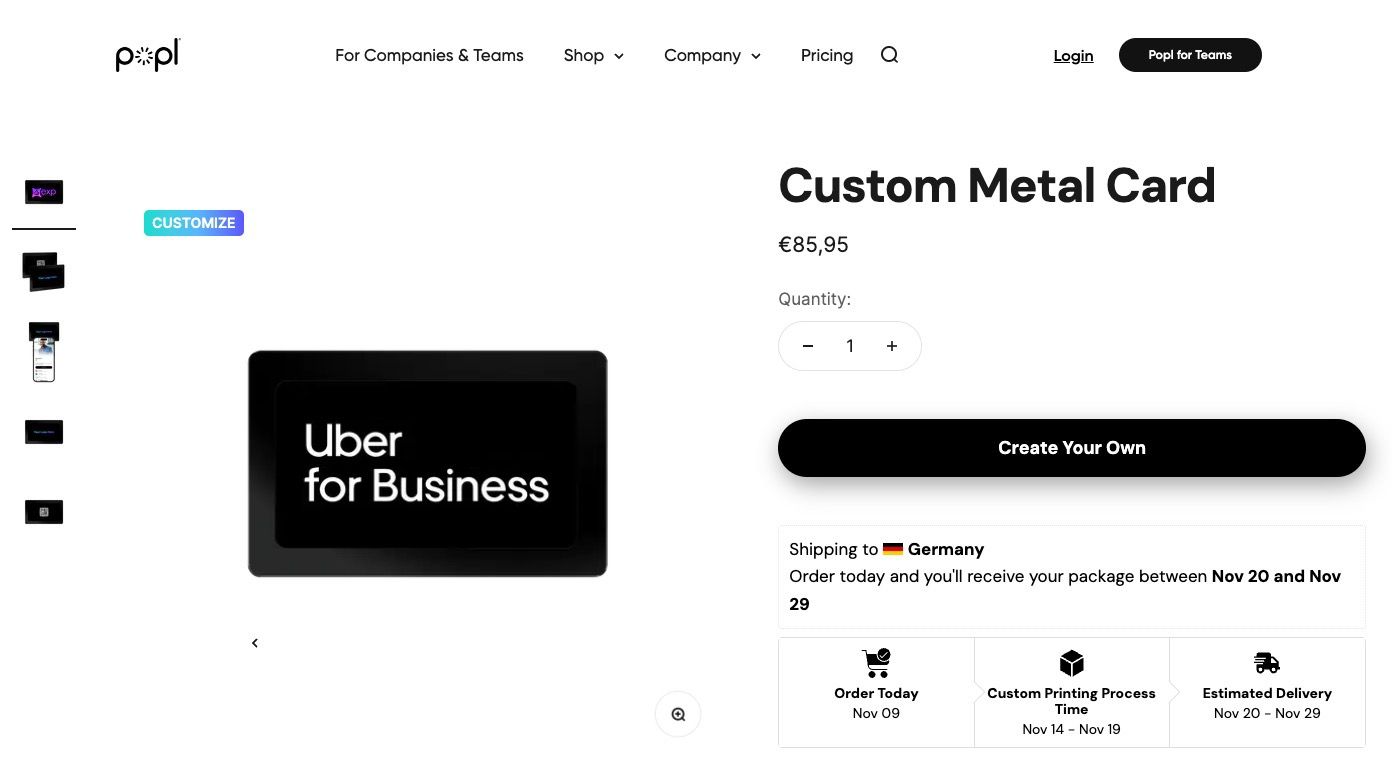 Sitch Cards

Sitch | The Digital Multitool
sitch.cards
The Laser Lads

Personalised NFC Metal Hybrid Business Card – Premium NFC Smart Card N – The Laser Lad
thelaserlad.com
Vice

V1CE METAL CARDS
TWO TONE PREMIUM NFC CONTACTLESS BUSINESS CARD
€115,84